soul

soul
noun
Soul is defined as one person, or is the spirit and essence of a person.

An example of your soul is the part of you that makes you who you are and that will live on after your death.
An example of soul is the part of you that will go to heaven and be immortal, according to the the teachings of certain religions.
An example of soul is any person.
---
soul
an entity which is regarded as being the immortal or spiritual part of a person and which, having no physical or material reality, is credited with the functions of thinking, willing, and choosing
the moral or emotional nature of a human being
spiritual or emotional warmth, force, etc., or evidence of this: a cold painting, without soul
vital or essential part, quality, or principle: "brevity is the soul of wit"
the person who leads or dominates; central figure: Daniel Boone, soul of the frontier
embodiment; personification: the very soul of kindness
a person: a town of 1,000 souls
the spirit of a dead person, thought of as separate from the body and leading an existence of its own

the deep spiritual and emotional quality of black American culture and heritage
strong expression of this quality in a musical performance
a form of rhythm and blues characterized by a more deliberate beat, emotionally intense vocals, and elements of U.S. gospel music
Origin of soul
Middle English
soule
from Old English
sawol,
akin to German
seele,
Gothic
saiwala
from Germanic an unverified form
saiwalo,
literally , uncertain or unknown; perhaps that belonging to the sea ( from an unverified form
saiwa-
from source sea): from the early Germanic belief that souls originate in and return to the sea
of, for, like, or characteristic of American blacks
upon my soul!
an exclamation of surprise
---
soul
noun
a. A part of humans regarded as immaterial, immortal, separable from the body at death, capable of moral judgment, and susceptible to happiness or misery in a future state.

b. This part of a human when disembodied after death.

In Aristotelian philosophy, an animating or vital principle inherent in living things and endowing them in various degrees with the potential to grow and reproduce, to move and respond to stimuli (as in the case of animals), and to think rationally (as in the case of humans).

a. A human: "the homes of some nine hundred souls" ( Garrison Keillor )

b. A person considered as the embodiment of an intangible quality; a personification: I am the very soul of discretion.

c. A person's emotional or moral nature: "An actor is … often a soul which wishes to reveal itself to the world but dare not" ( Alec Guinness )

The central or integral part; the vital core: "It saddens me that this network … may lose its soul, which is after all the quest for news" ( Marvin Kalb )
A sense of emotional strength or spiritual vitality held to derive from black and especially African-American cultural experience, expressed in areas such as language, social customs, religion, and music.
Strong, deeply felt emotion conveyed by a speaker, performer, or artist: a performance that had a lot of soul.
Soul music.
Origin of soul
Middle English
from
Old English
sāwol
---
soul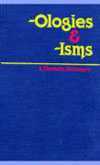 See also ghosts; religion;spirits and spiritualism; theology.
creationism
Theology.
a doctrine that God creates a new soul for every human being bon.
Cf. metempsychosis. —creationist,

n.

—creationistic,

adj.
infusionism
the doctrine or belief that the soul enters the body by divine infu-sion at conception or birth.
metempsychosis
1.
the passage of a soul from one body to another.
2.
the rebirth of the soul at death in another body, either human or animal.
Cf. creationism. —metempsychic, metempsychosic, metempsychosical,

adj.
monopsychism
the theory that all souls are actually a single unity.
—mono-psychic, monopsychical,

adj.
nullibism
the denial that the soul exists.
—nullibist,

n.
panpsychism
Philosophy.
the doctrine that each object in the universe has either a mind or an unconscious soul.
—panpsychist,

n.

—panpsychistic,

adj.
polypsychism
the belief that one person may have many souls or modes of intelligence.
—polypsychic, polypsychical,

adj.
psychagogy
the guiding of a soul, especially that of a person recently dead into the lower world.
—psychagogue,

n.

—psychagogic,

adj.
psychomachy
Obsolete,
a conflict or battle between the soul and the body.
psychorrhagy
the manifestation of a person's soul to another, usually at some distance from the body.
—psychorrhagic,

adj.
theopsychism
the belief that the soul has a divine nature.
traducianism
Theology.
the doctrine that a new human soul is generated from the souls of the parents at the moment of conception.
—traducianist,

n.

—traducianistic,

adj.
transmigrationism
any of various theories of metempsychosis or reincarna-tion, as the Hindu doctrines of Karma.
---
soul

Noun
(plural souls)
(religion, folklore) The spirit or essence of a person usually thought to consist of one's thoughts and personality. Often believed to live on after the person's death.
The spirit or essence of anything.
(music) Soul music.
An individual life.

Fifty souls were lost when the ship sank.
Verb
(third-person singular simple present souls, present participle souling, simple past and past participle souled)
(obsolete) To endue with a soul; to furnish with a soul or mind.
Origin
From Middle English, from Old English sāwol ("soul, life, spirit, being"), from Proto-Germanic *saiwalō ("soul"). Cognate with North Frisian siel, sial ("soul"), Dutch ziel ("soul"), German Seele ("soul") (the Scandinavian forms are borrowings from the Old English).
Verb
(third-person singular simple present souls, present participle souling, simple past and past participle souled)
(obsolete) To afford suitable sustenance.
Part or all of this entry has been imported from the 1913 edition of Webster's Dictionary, which is now free of copyright and hence in the public domain. The imported definitions may be significantly out of date, and any more recent senses may be completely missing.
Origin
French souler ("to satiate").
---