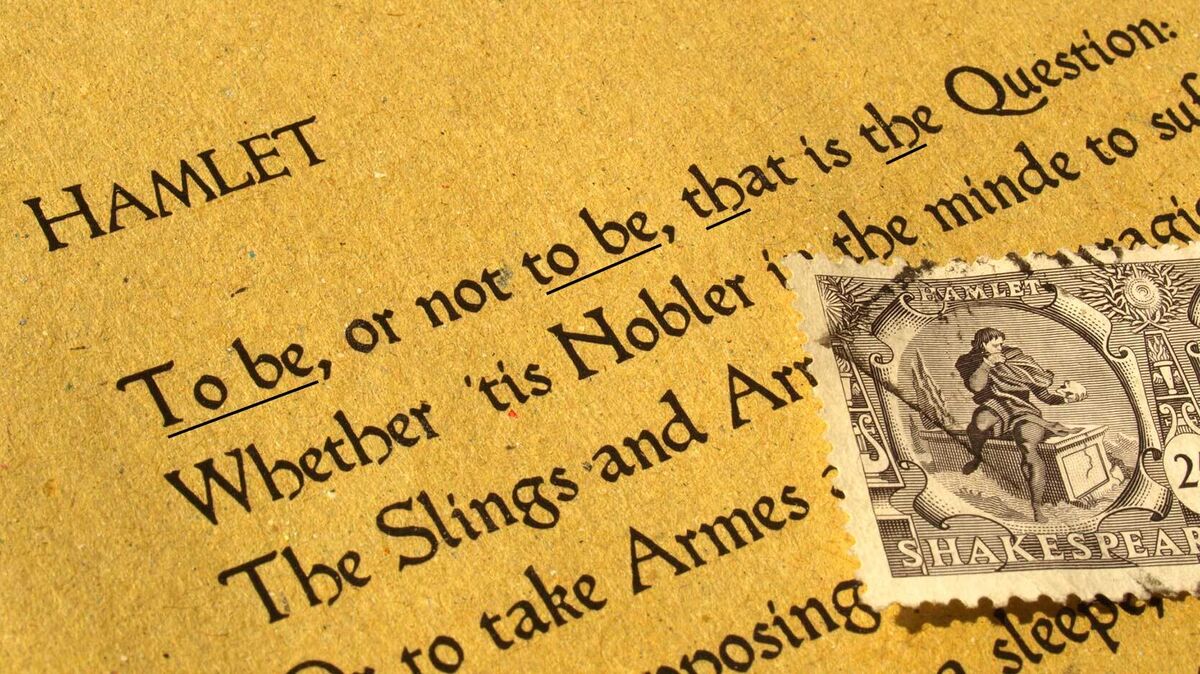 Alliteration is a literary device where two or more words in a phrase or line of poetry share the same beginning consonant sound. The words may be adjacent or separated by one or more words. One of the primary purposes of alliteration is to emphasize something important that the writer or speaker would like to highlight. Get ready to enjoy these alliteration examples in literature; you'll see that the writer's intentions all but leap off the page.
From Milton to Tennyson, some of the greatest poets have relied upon this alliterative literary tool from time to time. There's no doubt it adds rhythm, color and beauty to their verse. See the alliteration poetic device used by masters.
Paradise Lost by John Milton
John Milton makes masterful use of alliteration through the repeated use of "b," "f" and "a" in words like behemoth, biggest and born.
"Behemoth biggest born of earth upheaved
His vastness: Fleeced the flocks and bleating rose,
As plants: Ambiguous between sea and land
The river-horse, and scaly crocodile."
Sir Galahad by Alfred Tennyson
Alfred Tennyson uses the repetition of words that start with "w" and "f" in a few lines of his poem "Sir Galahad."
"But blessed forms in whistling storms
Fly o'er waste fens and windy fields"
Piers Plowman by William Langland
William Langland uses alliteration through repeated use of "m," "w," "b" and "l" words in the poem "Piers Plowman."
"But on a May morning on Malvern hills,
A marvel befell me, of fairy, methought.
I was weary with wandering and went me to rest Under a broad bank by a brook's side,
And as I lay and leaned over and looked into the waters
I fell into a sleep, for it sounded so merry."
The Soul selects her own Society (303) by Emily Dickinson
"The Soul selects her own Society" (303) by Emily Dickinson uses the "s" sound to create emotion and rhyme.
"The Soul selects her own Society-
Then - shuts the Door -"

To His Coy Mistress by Andrew Marvell
Alliteration in Andrew Marvell's "To His Coy Mistress" can be found in the repetitive use of "w" in words like we, world and which to name a few.
"Had we but world enough, and time,
This coyness, lady, were no crime.
We would sit down, and think which way
To walk, and pass our long love's day."
Of course, poetry has a rhythmic flow to it that's graceful and elegant. However, prose lends itself very well to alliteration too. When a writer is trying to evoke a strong feeling or express a tender sentiment, there's no doubt alliteration is one way to carry that message to the reader. Enjoy these stirring samples from classic literature.
Hamlet by William Shakespeare
William Shakespeare used alliteration in several works including Hamlet. See the repeat of "c" and "ch" words in this passage.
"And we beseech you, bend you to remain/Here, in the cheer and comfort of our eye,/Our chiefest courtier, cousin, and our son"
I Know Why the Caged Bird Sings by Maya Angelou
Wordsmith Maya Angelou is no amateur at including alliteration in her words. You can see this through the use of "s" in this phrase.
"Up the aisle, the moans and screams merged with the sickening smell of woolen black clothes worn in summer weather and green leaves wilting over yellow flowers."
The Old Man and the Sea by Ernest Hemingway
Watch how Ernest Hemingway weaves the different "s" words into this steady sentence.
"But four hours later the fish was still swimming steadily out to sea, towing the skiff, and the old man was still braced solidly with the line across his back."

Thank You for the Thistle by Dorie Thurston
Dorie Thurston does an excellent job of using alliteration of "g" and "t" words through these two sentences.
"Gee, Great Aunt Nellie, why aren't any golden goldfinches going to the goodies?" "Oh," said Aunt Nellie, "They thrive on thistle and I thoroughly thought that I threw the thistle out there."
The Great Gatsby by F. Scott Fitzgerald
Watch the repetitive use of "b" words in F. Scott Fitzgerald's The Great Gatsby.
"So we beat on, boats against the current, borne back ceaselessly into the past."
The alliteration of "s" and "f" takes center stage in this phase in James Joyce's The Dead.
"His soul swooned slowly as he heard the snow falling faintly through the universe and faintly falling, like the descent of their last end, upon all the living and the dead."

The Centaur by John Updike
John Updike's The Centaur features a mastery of the repetitive use of "c" words like conversations and caring.
"My father brought to conversations a cavernous capacity for caring that dismayed strangers."
Moby Dick by Herman Melville
A beloved classic, Moby Dick shows off master author Herman Melville's alliteration prowess in this passage.
"... the first unknown phantom in the other world; - neither of these can feel stranger and stronger emotions than that man does, who for the first time finds himself pulling into the charmed, churned circle of the hunted Sperm Whale."
The Strange Case of Dr. Jekyll and Mr. Hyde by Robert Louis Stevenson
Literary master Robert Louis Stevenson demonstrates alluring alliteration through the use of "d" words in this passage.
"... his appearance: something displeasing, something down-right detestable. I never saw a man I so disliked and yet I scarce know why. He must be deformed somewhere ..."
Conclusive Evidence by Vladimir Nabokov
The use of words that start with "m" takes the top medal in this Vladimir Nabokov passage of Conclusive Evidence.
"A moist young moon hung above the mist of a neighboring meadow."

The Lovely Leave by Dorothy Parker
Dorothy Parker's alliteration of "g" words works fabulously in The Lovely Leave.
"[S]he had no room for gaiety and ease. She had spent the golden time in grudging its going."

The Gargoyle by Gregory Kirschling
See the alliteration of "s" words shine in Gregory Kirschling's The Gargoyle.
"The sibilant sermons of the snake as she discoursed upon the disposition of my sinner's soul seemed ceaseless."
Repetition Can Be Rewarding
Alliteration in literature is an effective style of writing that adds drama. The repetition makes it catchy enough to jump off the page and stick in the reader's mind. For more practice, check out the master of alliteration, William Shakespeare, with alliteration examples in Romeo and Juliet. We hope all these examples of alliteration in literature will provide ample inspiration to help you get started with this literary tool today!