bosom
[bo̵oz′əm; occas. bo̵̅o̅′zəm]
adjective
The definition of bosom is cherished or intimate.

An example of bosom used as an adjective is in the phrase "bosom friends," which means friends who are extremely close to one another.
noun
Bosom means a human's chest.

An example of a bosom is a woman's breasts.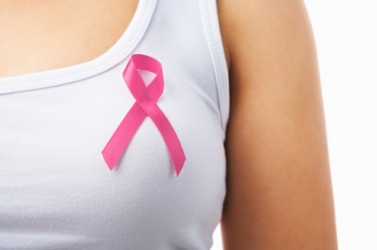 A woman's bosom.
---
bosom
noun
the human breast; specif., a woman's breasts
a thing thought of as like this: the bosom of the sea
the breast regarded as the source of feelings or the seat of inmost thoughts
the enclosing space formed by the breast and arms in embracing
the inside; midst: in the bosom of one's family

the part of a dress, shirt, etc. that covers the breast
the space inside this part
Origin of bosom
Middle English ; from Old English
bosm;
probably ; from Indo-European base an unverified form
bhou-, an unverified form bhū-,
to grow, swell
transitive verb
to embrace; cherish
to conceal in the bosom; hide
adjective
cherished; intimate: a bosom companion
---
bosom
noun
a. The chest of a human: He held the sleepy child to his bosom.

b. A woman's breast or breasts.

The part of a garment covering the chest or breasts.
The security and closeness likened to being held in a warm familial embrace: We welcomed the stranger into the bosom of our family.
The chest considered as the source of emotion.
adjective
Beloved; intimate: a bosom friend.
Origin of bosom
Middle English, from Old English
bōsm
.
---
bosom
Noun
(plural bosoms)
The protected interior or inner part of something; the area enclosed as by an embrace. [from 15th c.]
(in the plural) A woman's breasts. [from 20th c.]
Any thing or place resembling the breast; a supporting surface; an inner recess; the interior.
A depression round the eye of a millstone.
Adjective
(not comparable)
In a very close relationship.

bosom buddies

Lieut. Creecy of the navy, who has been detailed to the aerial experiments at the fort, and who was a bosom companion of young Selfridge, was brokenhearted. -- Describing the death of Thomas Etholen Selfridge, first airplane fatality in history, in "Fatal fall of Wright airship", New York Times September 18th 1908
Verb
(third-person singular simple present bosoms, present participle bosoming, simple past and past participle bosomed)
To enclose or carry in the bosom; to keep with care; to take to heart; to cherish.
To conceal; to hide from view; to embosom.
---