noun
The definition of a hug is when two people embrace with their arms.

An example of a hug is two friends saying goodbye by wrapping their arms around each other.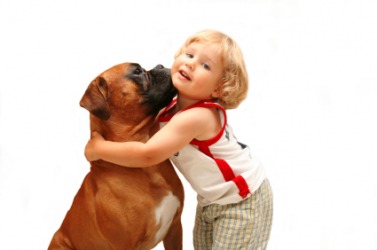 A little girl gives her dog a hug.
---
hug definition by Webster's New World
transitive verb
hugged, hugging
to put the arms around and hold closely; esp., to embrace tightly and affectionately
to squeeze tightly between the forelegs, as a bear does
to cling to or cherish (a belief, opinion, etc.)
to keep close to: to hug the shoreline in sailing
Origin: probably via dialect, dialectal ; from Old Norse hugga, to comfort, console
intransitive verb
to clasp or embrace each other closely
noun
a close, affectionate embrace
a tight clasp or hold with the arms, as in wrestling
a bear's squeeze
---
hug definition by American Heritage Dictionary
verb
hugged
hugged
,
hug·ging
,
hugs
verb
, transitive
To clasp or hold closely, especially in the arms, as in affection; embrace.
To hold steadfastly to; cherish: He still hugs his outmoded beliefs.
To stay close to: a sailboat hugging the shore.
verb
, intransitive
To embrace or cling together closely.
noun
A close, affectionate embrace.
A crushing embrace, as in wrestling.
Origin: Probably of Scandinavian origin; akin to Old Norse hugga, to comfort.
Related Forms: