physique
phy·sique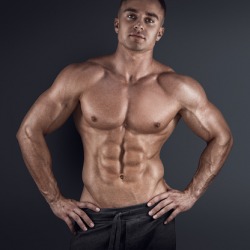 A man with a well-muscled physique.
noun
Your physique is your body's size, stature or appearance.

A well-muscled man who is in great shape and who has no fat on him is an example of someone who has a great physique.
---
physique
the structure, constitution, strength, form, or appearance of the body
Origin of physique
Fr: see physic
---
physique
noun
The body considered with reference to its proportions, muscular development, and appearance: "a short man with &ellipsis; the physique of a swimmer" (John le Carré).
Origin of physique
French,
physical, physique
, from Latin
physicus
,
of nature
, from Greek
phusikos
, from
phusis
,
nature
; see
bheu&schwa;-
in Indo-European roots.
Related Forms:
---
physique
Noun
(plural physiques)
The natural constitution, or physical structure, of a person.
(bodybuilding): The trained muscular structure of a person's body.
---