inauguration
in·au·gu·ra·tion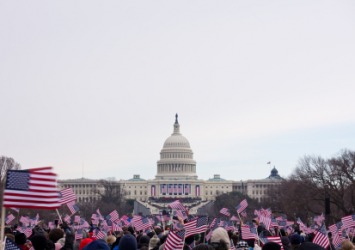 People waiting to see the inauguration of an American president.
noun
The definition of inauguration is the official start of something, especially the start of a new person holding political office.

An example of inauguration is when a restaurant tries a new menu for the very first time.
An example of an inauguration is when the power is handed over to the new president of the United States.
---
inauguration
noun
Formal induction into office.
A formal beginning or introduction.
---
inauguration

Origin
From Middle French inauguration
---