adjective
The definition of immense is something that is extremely large.

An example of immense is the cooking talent of chef Wolfgang Puck.
YourDictionary definition and usage example. Copyright © 2013 by LoveToKnow Corp.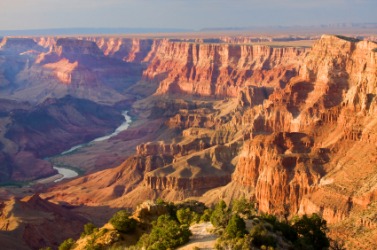 The Grand Canyon is immense.
Licensed from iStockPhoto
---
adjective
Obsolete

unmeasured; limitless; infinite
very large; vast; huge

Slang

very good; excellent
Origin: Fr from Classical Latin immensus from in-, not plush mensus, past participle of metiri, to measure
Webster's New World College Dictionary
Copyright © 2010 by Wiley Publishing, Inc., Cleveland, Ohio.
Used by arrangement with John Wiley & Sons, Inc.
---
adjective
Extremely large; huge.
Of boundless or immeasurable size or extent. See Synonyms at enormous.
Informal Surpassingly good; excellent.
Origin: Middle English, from Old French, from Latin immēnsus : in-, not; see in-1 + mēnsus, past participle of mētīrī, to measure; see mē-2 in Indo-European roots.
Related Forms:
The American Heritage® Dictionary of the English Language
, 4th edition Copyright © 2010 by Houghton Mifflin Harcourt Publishing Company. Published by Houghton Mifflin Harcourt Publishing Company. All rights reserved.