adjective
The definition of huge is extremely large, important or of a large amount.

An example of huge is the size of an elephant compared to a mouse.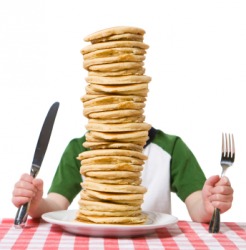 A huge stack of pancakes.
---
huge definition by Webster's New World
---
huge definition by American Heritage Dictionary
adjective
hug·er
,
hug·est
Of exceedingly great size, extent, or quantity. See Synonyms at enormous.
Of exceedingly great scope or nature: the huge influence of the Hellenic world.
Origin: Middle English, from Old French ahuge.
Related Forms: