greeting

greet·ing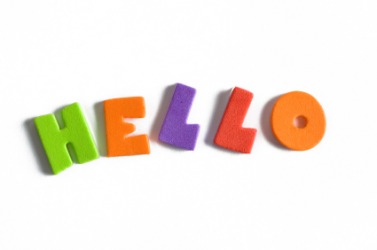 A common greeting is "hello".
noun
The definition of a greeting is a word or movement to welcome someone.

An example of a greeting is the phrase, "Hello! How are you"?
---
greeting
the act or words of a person who greets; salutation; welcome
[often pl.] a message of regards from someone absent
---
greeting
noun
A word or gesture of welcome or salutation.
---
greeting

Noun
(countable and uncountable, plural greetings)
A conventional phrase used to start a letter or conversation or otherwise to acknowledge a person's arrival or presence.

It's polite to begin a letter with a greeting, but this practice is less common in email.

(uncountable) The action of the verb to greet.
Verb
Present participle of greet.
---