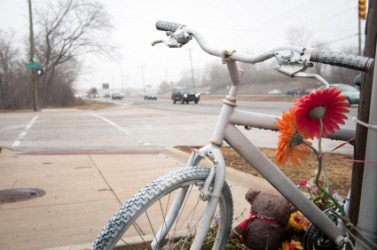 A ghost bike at the scene of a fatal accident.
noun
The definition of a ghost bike is a bike that is painted white and left as a memorial in the location of a biker's death.

An example of a ghost bike is a white bicycle decorated with flowers left on corner at a busy intersection where there was a fatal bike accident.
---