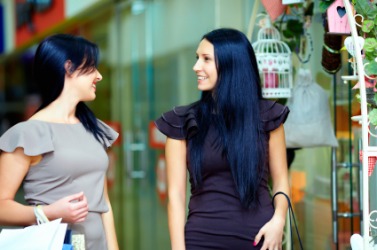 Two women gadding about in the mall.
verb
Gadding is defined as wandering idly or without aim.

An example of gadding is what a bored teenager does in a mall; gadding around the mall.
---
gadding

Verb
Present participle of gad.
Noun
(plural gaddings)
The act of one who gads, or moves about frivolously.
---