finger

fin·ger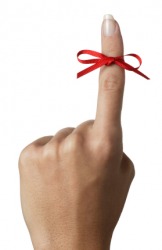 A red ribbon tied around a woman's finger.
noun
The definition of a finger is a digit on your hand or anything that looks like or functions like a finger.

Names of Each Finger

Thumb - The thumb is the short, stubby finger that can rotate in all directions (opposable thumb). The anatomical name for the thumb is the 1st finger.

Index Finger - This finger is also known as the pointer finger, the forefinger and the trigger finger. The anatomical name is the 2nd finger, digitus secundus or digitus II. Its hand analysis name is the 1st finger or the Jupiter finger.

Middle Finger - This finger is called the bird finger, the long finger and "The Finger." Its anatomical name is the 3rd finger, digitus tertius, digitus III or digitus medius (because it's in the middle). Palm readers know it as the 2nd finger or the Saturn finger.

Ring Finger - This finger has several anatomical names including the 4th finger, digitus quartus, digitus IV, digitus annularis and digitus medicinalis. Hand analysts know this finger as the 3rd finger or the Apollo finger.

Little Finger - Also known as the baby finger or pinky, the little finger is the smallest of all the fingers. Its anatomical name is the 5th finger, digitus quintus or digitus V, while hand analysts call it the 4th finger or the Mercury finger.

An example of a finger is your pinkie finger.
An example of a finger is one slender part of a glove.
verb
To finger is defined as to point at someone with blame.

An example of finger is to identify a criminal in a police lineup.

To finger means to touch.

An example of to finger is to run your hands along a coat at a store.
---
finger
any of the five jointed parts projecting from the palm of the hand; esp., any of these other than the thumb
the part of a glove that covers one of these parts
anything resembling a finger in shape or use; specif., a short strip of chicken, fish, etc., breaded and deep-fried
a rough unit of measure based on

the breadth of a finger ( inch to 1 inch), as in measuring whiskey in a glass

Now Rare

the length of a man's middle finger (about 4 inches)

Mech.

a projecting part coming into contact with another part and controlling its motion
Origin of finger
Middle English from OE, akin to German
finger
, Gothic
figgrs
, probably from Indo-European base an unverified form
penkwe
, five
to touch or handle with the fingers; use the fingers on

Now Rare

to take; steal

Slang

to point out; indicate or designate, specif. in senses of put the finger on (see phrase below)

Music

to play (an instrument, chord, etc.) by using the fingers in a certain way or sequence on strings, keys, etc.
to mark (a score) with directions for the way to use the fingers
to use the fingers in a certain way or sequence on a musical instrument
to be fingered: said of musical instruments
to extend (out, across, etc.) like a finger
burn one's fingers
to cause oneself trouble by being too inquisitive, meddlesome, etc.
give someone the finger
Slang
to express anger, contempt, etc. for someone by gesturing vulgarly with the middle finger held upright from a clenched fist
have a finger in the pie
to help do something; participate
to be meddlesome
have one's fingers crossed
to be hoping that something happens in a certain way
Origin of finger
see cross one's fingers at cross
lift a finger
to make even the slightest effort
point a finger at
Informal
to accuse or blame
put one's finger on
to indicate or ascertain exactly
put the finger on
Slang
to identify as for the police; inform on
to indicate as the place to be robbed, victim to be killed, etc.
---
finger
noun
One of the five digits of the hand, especially one other than the thumb.
The part of a glove designed to cover a finger.
Something, such as an oblong peninsula, that resembles one of the digits of the hand.
The length or width of a finger.
A degree of participation; a share: "seems almost sure to have a finger or two in crafting the final blueprint" ( George B. Merry )
An obscene gesture of defiance or derision made by pointing or jabbing the middle finger upward. Often used with the.
verb
fin·gered, fin·ger·ing, fin·gers
verb
transitive
To touch with the fingers; handle. See Synonyms at touch.
Music

a. To mark (a score) with indications of which fingers are to play the notes.

b. To play (an instrument) by using the fingers in a particular order or way.

Informal

a. To identify as responsible for wrongdoing or a crime, especially to the police: fingered the sales clerk as the thief.

b.

To identify or designate as being responsible:

"An international team of scientists fingered

[the fungus]

as the culprit in die-offs of 19 amphibian species"

(

Science News

)

Vulgar Slang To insert one or more fingers into the anus or vagina of (a person) as a means of sexual stimulation.
verb
intransitive
To handle something with the fingers.
Music To use the fingers in playing an instrument.
Origin of finger
Middle English
from
Old English; see
penkwe
in Indo-European roots.
Related Forms:
---
finger

---
finger - Computer Definition

In a rake receiver antenna system, an individual receiver that works with other receivers in a coordinated way to gather signal elements much like the tines of a garden rake work together to gather leaves. Each finger gathers a faded, or attenuated, signal element at a separate moment in time.The rake receiver employs spatial diversity and time diversity, combining and correlating the results of all four fingers to optimize the signal, thereby countering the effects of multipath fading and delay spread. Code-division multiple access (CDMA) systems employ rake receivers comprising four fingers to deal with issues of multipath interference (MPI). See also antenna, attenuation, CDMA, delay spread, MPI, multipath fading, spatial diversity, and time diversity.
---

A software tool used by system administrators to find information about people or hosts—particularly whether another user is logged on to the Internet. Finger can also be used to find a user's email address. Finger can be accessed via telnet, Web gateway, email, or on a UNIX system simply by typing "finger." For example, a system administrator can type "finger user_name" or "finger email_address."
---
A Unix command widely used on the Internet to find out information about a particular user, such as telephone number, whether currently logged on or the last time logged on. The person being "fingered" must have placed his or her profile on the system. Profiles can be very elaborate either as a method of social introduction or to state particular job responsibilities. Fingering requires entering the full user@domain address.
---