indicate

in·di·cate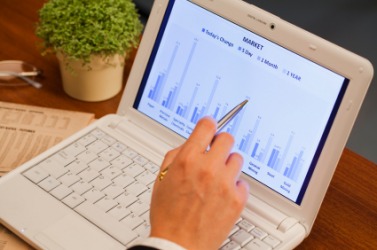 A pen is used to indicate a point on this computer screen.
verb
The definition of indicate is to make reference to, to point towards or show something, or to make a brief statement acknowledging something.

An example of indicate is when you point towards Susie.
An example of indicate is when you draw lines on a floor plan to show where the couch will go.
An example of indicate is when the sky gets dark and cloudy.
An example of indicate is when you say you approve of something.
---
indicate
transitive verb
-·cat·ed

,

-·cat·ing
to direct attention to; point to or point out; show
to be or give a sign, token, or indication of; signify; betoken: fever indicates illness
to show the need for; call for; make necessary: a fabric for which dry cleaning is indicated

Med.

to point to as the advisable treatment: bed rest is indicated
to express briefly or generally: to indicate guidelines for action
Origin of indicate
from Classical Latin
indicatus
, past participle of
indicare
, to indicate, show from
in-
, in, to +
dicare
, to point out, declare: see diction
---
indicate
transitive verb
indi·cat·ed, indi·cat·ing, indi·cates
To show the way to or the direction of; point out: an arrow indicating north; indicated the right road by nodding toward it.
To serve as a sign, symptom, or token of; signify: "The cracking and booming of the ice indicate a change of temperature" ( Henry David Thoreau )
To suggest or demonstrate the necessity, expedience, or advisability of: The symptoms indicate immediate surgery.
To state or express briefly: indicated his wishes in a letter; indicating her approval with a nod.
Origin of indicate
Latin
indicāre
indicāt-
to show
from
index
forefinger, indicator
; see
deik-
in Indo-European roots.
Related Forms:
---
indicate

Verb
(third-person singular simple present indicates, present participle indicating, simple past and past participle indicated)
To point out; to discover; to direct to a knowledge of; to show; to make known.

The guard blew his whistle to indicate imminent departure.

To show or manifest by symptoms; to point to as the proper remedies.

Great prostration of strength indicates the use of stimulants.

To signal in a vehicle the desire to turn right or left.
To investigate the condition or power of, as of steam engine, by means of an indicator.
---