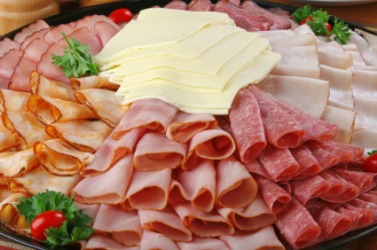 A variety of cold cuts on a platter.
---
cold cuts
slices of cold meats and, usually, cheeses
---
cold cuts
Noun
(normally plural, singular [[cold cuts]])
Cooked, sliced meat served cold, as in a sandwich or a tray of finger food.
Noun
(plural only)
Alternative form of cold cuts.
---