manipulate

ma·nip·u·late
Two women manipulate flowers to form a pleasing arrangment.
verb
Manipulate is defined as to move, arrange or control something in a skilled manner.

An example of manipulate is an expert flower arranger moving flowers around until they create the perfect design.
An example of manipulate is creating an artificial price on a stock in order to make a fast profit.
---
manipulate
transitive verb
-·lat·ed

,

-·lat·ing
to work, operate, or treat with or as with the hand or hands; handle or use, esp. with skill
to manage or control artfully or by shrewd use of influence, often in an unfair or fraudulent way: to manipulate an election by bribing the voters

to falsify (figures, accounts, etc.) for one's own purposes or profit; rig
to cause (prices of stock, etc.) to fall or rise by wash sales, matched orders, etc.
Origin of manipulate
back-formation from manipulation
---
manipulate
transitive verb
ma·nip·u·lat·ed, ma·nip·u·lat·ing, ma·nip·u·lates
To move, arrange, operate, or control by the hands or another body part or by mechanical means, especially in a skillful manner: She manipulated the lights to get just the effect she wanted. See Synonyms at handle.
To influence or manage shrewdly or deviously: He manipulated public opinion in his favor.
To tamper with or falsify for personal gain: tried to manipulate stock prices.
Medicine To handle and move in an examination or for therapeutic purposes: manipulate a joint; manipulate the position of a fetus during delivery.
Origin of manipulate
Back-formation from
manipulation
Related Forms:
ma·nip′u·lat′a·ble

adjective
ma·nip′u·la·to′ry

adjective
---
manipulate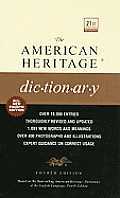 manipulate
exploit
maneuver
These verbs mean to influence, manage, use, or control to one's advantage by artful or indirect means:
manipulated me into helping him; exploits natural resources; maneuvered me out of one job and into another.
See Also Synonyms at
handle
.
---

Verb
(third-person singular simple present manipulates, present participle manipulating, simple past and past participle manipulated)
(medicine) To handle and move a body part, either as an examination or for a therapeutic purpose
---