fatal

fa·tal
adjective
The definition of fatal is something that causes death or that leads to failure or disaster.

When you are shot in the head, this is an example of a wound that could be described as fatal.
---
fatal
Obs.

fated; destined; inevitable
important in its outcome; fateful; decisive: the fatal day arrived
resulting in death
very destructive; most unfortunate; disastrous
concerned with or determining fate
Origin of fatal
Middle English from Old French and from Classical Latin
fatalis
from
fatum
, fate
---
fatal
adjective
Causing or capable of causing death.
Causing ruin or destruction; disastrous: "Such doctrines, if true, would be absolutely fatal to my theory" ( Charles Darwin )
Of decisive importance; fateful: came through at the fatal moment.
Concerning or determining one's fate: the fatal thread of life.
Obsolete Having been destined; fated.
Origin of fatal
Middle English
fateful
from
Old French
from
Latin
fātālis
from
fātum
prophecy, doom
; see
fate
.
---
fatal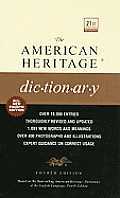 fatal
deadly
mortal
lethal
These adjectives apply to what causes or is likely to cause death.
Fatal
describes conditions, circumstances, or events that have caused or are destined to cause death or dire consequences:
a fatal illness.
Deadly
means capable of killing:
a deadly poison.
Mortal
describes a condition or action that produces death:
a mortal wound.
Lethal
refers to a sure agent of death that may have been created solely for the purpose of killing:
execution by lethal injection.
---

Adjective
(not comparable)
Origin
From Middle French fatal, from Latin fātālis ("fatal").
---
fatal - Legal Definition
adj
Deadly, causing actual or metaphorical death; causing the undoing of a claim, assertion, or legal document ("a fatal flaw in the pleading"). See also
fatal defect
.
---