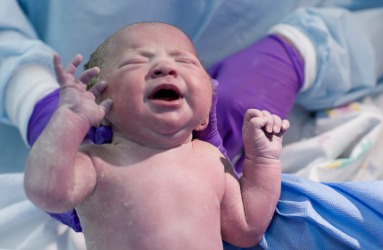 A life-giving moment.
adjective
The definition of life-giving is having the power of providing sustenance, spirit or life.

The enegy that a mother expends when she is giving birth to a baby is example of something life-giving.
---
life-giving
that gives or can give life
strengthening; refreshing; inspiring
---
life-giving

Adjective
(comparative more lifegiving, superlative most lifegiving)
Adjective
(comparative more life-giving, superlative most life-giving)
Necessary for life.

We would have died without the unexpected rain that brought life-giving water.

Creating or engendering life; being a source of life.
---