catastrophic

cat·a·stroph·ic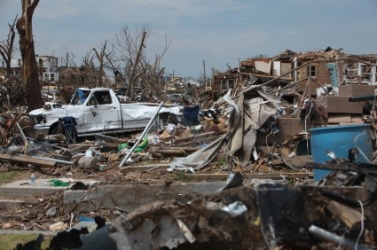 The catastrophic results of a tornado.
adjective
The definition of catastrophic is something that is extremely harmful or that causes great damage or change.

A tornado that causes many deaths is an example of something that would be described as catastrophic.
When the stock market goes down 1000 points in a day, this is an example of a catastrophic collapse.
When the manager of a company manages it so poorly that it goes bankrupt, this is an example of catastrophic mismanagement.
---
catastrophic
adjective
Of, relating to, or involving a catastrophe.
Relating to a serious illness or injury that results in a long period of incapacity and often high treatment costs.
Related Forms:
cat′a·stroph′i·cal·ly

adverb
---
catastrophic

Adjective
(comparative more catastrophic, superlative most catastrophic)
Of or pertaining to a catastrophe.
---