dirt

dirt

---
dirt
any unclean or soiling matter, as mud, dust, dung, trash, etc.; filth
earth or garden soil
anything common, filthy, or contemptible
dirtiness, nastiness, corruption, etc.
obscene writing, speech, etc.; pornography
malicious talk or gossip

Mining

the gravel, soil, etc. from which gold is separated by washing or panning
Origin of dirt
ME, by metathesis from
drit
from Old Norse
drita
, excrement, akin to Old English
dritan
, to excrete from Indo-European base an unverified form
dher-
(see dark) from source Classical Latin
forire
, defecate
having a surface of compacted earth: a dirt road
do someone dirt
Slang
to do harm to someone, as by deception or malicious gossip
hit the dirt
Slang
to drop to the ground
---
dirt
noun
Earth or soil.

a. A filthy or soiling substance, such as mud or dust.

b. Excrement.

A squalid or filthy condition.
One that is mean, contemptible, or vile.

a. Obscene language or subject matter.

b. Malicious or scandalous gossip.

c. Information that embarrasses or accuses.

Unethical behavior or practice; corruption.
Material, such as gravel or slag, from which metal is extracted in mining.
Origin of dirt
Middle English
variant of
drit
excrement, filth, mud
from
Old Norse
---
dirt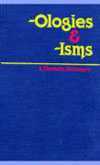 See also cleanliness; soil
aischrolatreia
a devotion to or worship of filth and obscenity.
automysophobia
Rare.
an abnormal fear of being dirty.
feculence
1.
the condition of being befouled or besmirched.
2.
the material causing this condition. —
feculent
,
adj.
fuliginosity
1.
the state or condition of being sooty or smoky.
2.
soot or smoke. —
fuliginous
,
adj.
maculacy
the state or quality of being blemished, stained, or spotted, as with dirt. Also
maculation
. —
maculate,

adj.
mysophobia
an abnormal fear of dirt, especially of being contaminated by dirt.
mysophilia
an abnormal attraction to filth.
rhypophobia
an abnormal fear of filth.
---
dirt

Noun
(usually uncountable, plural dirts)
Previously unknown facts, or the invented "facts," about a person; gossip

The reporter uncovered the dirt on the businessman by going undercover.
Verb
(third-person singular simple present dirts, present participle dirting, simple past and past participle dirted)
Origin
From Middle English drit ("excrement"), probably from Old Norse drit ("exrement"), from Proto-Germanic *dritą, *dritō ("excrement"), from Proto-Indo-European *dʰreyd-, *treydʰ- ("to have diarrhea"). Cognate with Norwegian dritt ("excrement"), Icelandic drit ("bird exrement"), Dutch drijten ("to defecate"), drits ("dirt, mud, filth") and dreet ("excrement"), regional German Driss ("shit"), Old English ġedrītan ("to defecate"), Albanian ndyrë ("dirty, filthy").
Acronym
(Ireland) Deposit Interest Retention Tax
---