cleanliness


noun
The definition of cleanliness means the state of being free from dirt or unwanted matter.

An example of cleanliness is bathing and brushing one's teeth twice a day.
---
Cleanliness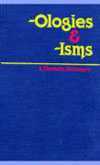 See also bathing.
ablutomania
an abnormal desire to wash, especially the hands.
asepsis
1.
absence of bacteria of a harmful nature.
2.
the techniques of achieving this condition. —
aseptic
,
adj
.
automysophobia
an abnormal fear of being dirty.
blennophobia
an abnormal fear or dislike of slime. Also called
myxophobia
.
bromidrosiphobia
an abnormal fear of having an unpleasant body odor.
coprophobia
an abnormal fear of feces.
elutriation
the process of elutriating, or purification by washing and straining.
immaculacy
freedom fromstainor blemish. —
immaculate
,
adj
.
mysophobia
an abnormal fear or dislike of dirt.
myxophobia
blennophobia.
sudarium
1.
a cloth or handkerchief for wiping sweat from the face.
2.
a sudatorium.
sudatorium
a room where a sweat bath is taken. Also called
sudarium
.
---
cleanliness

---