comment

com·ment
noun
The definition of a comment is a statement or remark.

An example of a comment is a statement released in the paper that someone made about a scandal going on.
verb
To comment is to make a statement, remark or express an opinion.

An example of comment is when you share your opinion on an issue.
---
comment
a note in explanation, criticism, or illustration of something written or said; annotation
such notes collectively

a remark or observation made in criticism or as an expression of opinion
talk; chatter; gossip
Origin of comment
Middle English and Old French from Classical Latin
commentum,
invention from
commentus,
past participle of
comminisci,
to contrive; devise from
com-,
intensive + base of
meminisse,
to remember; akin to
mens,
mind
to make a comment or comments (on or upon); make remarks
Origin of comment
ME
commenten
< OFr
commenter
< L
commentari,
to consider thoroughly
Rare
to make comments on; annotate
no comment!
I have nothing to say!: often used in lieu of an incriminating or undiplomatic reply
---
comment
noun
a. A written note intended as an explanation, illustration, or criticism of a passage in a book or other writing; an annotation.

b. A series of annotations or explanations.

a. A statement of fact or opinion, especially a remark that expresses a personal reaction or attitude.

b. An implied conclusion or judgment: a novel that is a comment on contemporary lawlessness.

Talk; gossip: a divorce that caused much comment.
Computers A string of text in a program that does not function in the program itself but is used by the programmer to explain instructions.
Linguistics The part of a sentence that provides new information about the topic. Also called rheme .
verb
com·ment·ed, com·ment·ing, com·ments
verb
intransitive
To make a comment; remark.
To serve as a judgmental commentary: "Her demise comments on

[the Upper East Side's]

entire way of life" ( Mark Muro )
verb
transitive
To make comments on; annotate.
Origin of comment
Middle English
from
Late Latin
commentum
interpretation
from
Latin
contrivance
from
neuter past participle of
comminīscī
to devise
; see
men-
1
in Indo-European roots.
---
comment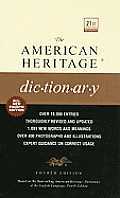 comment
observation
remark
These nouns denote an expression of fact, opinion, or explanation:
made an unpleasant comment about my friend; a casual observation about the movie; an offensive personal remark.
---

Noun
(plural comments)
A spoken remark.

I have no comment on that.

(programming) A remark in source code which does not affect the behavior of the program.
Verb
(third-person singular simple present comments, present participle commenting, simple past and past participle commented)
To remark.
(intransitive, with "on" or "about") To make remarks or notes.
(software) To insert comments into (source code).

I wish I'd commented this complicated algorithm back when I remembered how it worked.
Origin
From Old French coment ("commentary"), from Late Latin commentum, from comminisci ("to invent").
---
comment - Computer Definition
---
comment - Legal Definition
n
A scholarly article or essay, usually written by a law student and published in a law review, analyzing a judicial decision and its context in the law. See also annotation and note.
An explanation of a statute, code section, or administrative rule written by the drafters of the statute, section, or rule. See also annotation.
---