noun
Attribute is defined as a quality or characteristic of a person, place or thing.

Intelligence, charm and a sense of humor are each an example of an attribute.
verb
The definition of attribute is to explain something by telling the cause or origin.

An example of attribute is to explain a person's constant coughing as a result of chain smoking.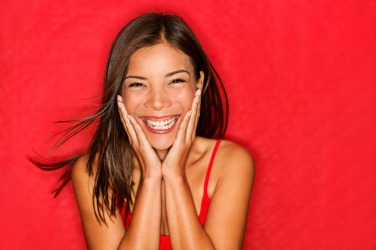 A good sense of humor and a nice smile are attributes.
---
attribute definition by Webster's New World
transitive verb
attributed, attributing
to set down or think of as belonging to, produced by, resulting from, or originating in; assign or ascribe (to): the play is attributed to Shakespeare
to ascribe as a quality or characteristic
Origin: ; from Classical Latin attributus, past participle of attribuere, to assign ; from ad-, to plush tribuere, to assign ; from tribus: see tribe
noun
a characteristic or quality of a person or thing
an object used in literature or art as a symbol for a person, office, etc.: winged feet are the attribute of Mercury

Gram.

a word or phrase used adjectivally
Webster's New World College Dictionary Copyright © 2010 by Wiley Publishing, Inc., Cleveland, Ohio. Used by arrangement with John Wiley & Sons, Inc.
---
attribute definition by American Heritage Dictionary
transitive verb
at·trib·ut·ed
,
at·trib·ut·ing
,
at·trib·utes
To relate to a particular cause or source; ascribe: attributed their failure to a lack of preparation.
To regard as the work of a specified agent, place, or time: attributed the painting to Titian; attributed the vase to 18th-century Japan.
noun
at·tri·bute
A quality or characteristic inherent in or ascribed to someone or something.
An object associated with and serving to identify a character, personage, or office: Lightning bolts are an attribute of Zeus.
Grammar A word or phrase syntactically subordinate to another word or phrase that it modifies; for example, my sister's and brown in my sister's brown dog.
Origin: Latin attribuere, attribūt- : ad-, ad- + tribuere, to allot; see tribute.
Related Forms:
at·tribˈut·a·ble

adjective
at·tribˈut·er, at·tribˈu·tor

noun
The American Heritage® Dictionary of the English Language, 4th edition Copyright © 2010 by Houghton Mifflin Harcourt Publishing Company. Published by Houghton Mifflin Harcourt Publishing Company. All rights reserved.
---
attribute - Computer Definition
(1) In relational database management, a field within a record.
(2) In object technology, a single element of data. See instance attribute and static attribute.
(3) For printers and display screens, a characteristic that changes a font, for example, from normal to bold or underlined, or from normal to reverse video.
(4) In an XML document, a sub element defined within an element. In the following example, GENDER and AGE are attributes within the PERSON element:
(5) A file access classification that determines how a file is retrieved, erased or backed up. See file attribute.