property

prop·er·ty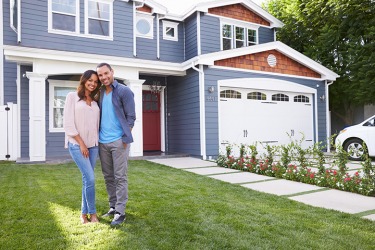 The Andersons have always wanted to own property, so they are very excited to be new homeowners.
noun
Property is something that is owned, whether it is goods, land or creative.

An example of property is a person's house.
---
property
noun
pl.
-·ties
the right to possess, use, and dispose of something; ownership: property in land
something, as a piece of writing, in which copyright or other rights are held, specif., one acquired for production as a film

a thing or things owned; possessions collectively; esp., land or real estate owned
a specific piece of land or real estate
any trait or attribute proper to a thing or, formerly, to a person; characteristic quality; peculiarity; specif., any of the principal characteristics of a substance, esp. as determined by the senses or by its effect on another substance: the properties of a chemical compound
something regarded as being possessed by, or at the disposal of, a person or group of persons: common property

Logic

a quality common to all members of a species or class
any of the movable articles used as part of the setting or in a piece of stage business, except the costumes, backdrops, etc.
Origin of property
Middle English
proprete
from Old French
proprieté
from Classical Latin
proprietas
from
proprius
, one's own
---
property
noun
pl.
prop·er·ties
a. Something owned; a possession.

b. A piece of real estate: has a swimming pool on the property.

c. Something tangible or intangible to which its owner has legal title: properties such as copyrights and trademarks.

d. Something tangible or intangible, such as a claim or a right, in which a person has a legally cognizable, compensable interest.

e. Possessions considered as a group: moved with all his property.

A theatrical prop.
An attribute, characteristic, or quality: a compound with anti-inflammatory properties. See Synonyms at quality.
Origin of property
Middle English
proprete, properte
from
Anglo-Norman
properte
Old French
proprete
alterations
(
influenced by
Anglo-Norman) (Old French
propre
one's own
)
of
Old French
propriete
from
Latin
proprietās
specific character (of a person or thing), ownership, property
(
formed on the model of
Greek
idiotēs
specific character
) (
from
idios
one's own
)
from
Latin
proprius
one's own
; see
per
1
in Indo-European roots.
Related Forms:
prop′er·ty·less

adjective
---
property

---
property - Legal Definition
n
All of the rights of ownership, including the rights of possession, to enjoy, to use, and to dispose of a chattel or a piece of land.
common property
Property held jointly by two or or more persons, or property that belongs to all citizens. See also
community property
.
incorporeal property
Property without tangible value, but that represents something of value, such as a stock certificate, which is just a piece of paper, but which indicates ownership of stock. Something of value.
intangible property
Property that has no physical existence, such as stock options or goodwill.
intellectual property
Property having to do with patents or trademarks.
personal property
See personal property.
public property
Community or state owned property that is not restricted to use by an individual or a select few, and over which the state or community has dominion and control.
real property
Land, real estate. 
tangible property
Property with physical form and extent.
---