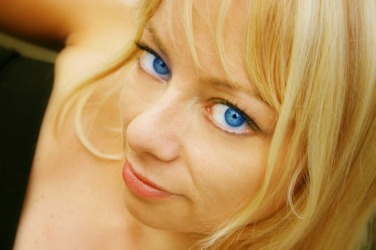 A triat is having blue eyes.
noun
Trait is a characteristic you inherit or a distinguishing characteristic or feature.

An example of a trait is the tendency politicians have to exaggerate.
An example of a trait is blue eyes.
---
trait
a distinguishing quality or characteristic, as of personality
character (noun)

Rare

a stroke, trace, or touch
Origin of trait
Fr, a draft, line, stroke from Classical Latin
tractus
, past participle of
trahere
, to draw
---
trait
noun
A distinguishing feature, as of a person's character. See Synonyms at quality.
A morphological, physiological, or behavioral feature of an organism.
Archaic A short line or mark made with a writing or drawing implement.
Origin of trait
French
pull, stroke, line, feature
from
Old French
from
Latin
tractus
a drawing out, line
; see
tract
1
.
---
trait

Origin
From Middle French, from Latin tractus.
---