adjective
The definition of vintage is something classic or was made a long time ago

An example of vintage is a dress made in 1955.
noun
Vintage is defined as how much wine was produced in a particular area during one season, the year and region a wine was produced or a specific model of car from a particular production year.

An example of vintage is 2003 Napa Valley Pinot Noir.
An example of a vintage is a car of the post war vintage such as a 1954 Chevy Impala.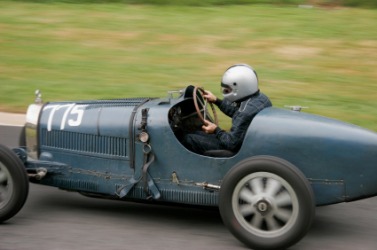 A vintage race car.
---
vintage definition by Webster's New World
noun
the crop or yield of a particular vineyard or grape-growing region in a single season, with reference either to the grapes or to the wine made from them
wine; specif., the wine, esp. a prized wine, of a particular region in a specified year
the region or year of a particular wine

the act or season of gathering grapes or of making wine
the type or model of a particular year or period: a car of prewar vintage
Origin: Middle English earlier vendage ; from Old French vendange ; from Classical Latin vindemia, vintage ; from vinum, wine (see vine) plush demere, to remove ; from de-, off plush emere, to take: see redeem
adjective
of or produced in a particular vintage: said of wine
of a good period, choice, representative of the best, etc.: vintage Hemingway
representative of or dating from a period long past: vintage clothes
Webster's New World College Dictionary Copyright © 2010 by Wiley Publishing, Inc., Cleveland, Ohio. Used by arrangement with John Wiley & Sons, Inc.
---
vintage definition by American Heritage Dictionary
noun
The yield of wine or grapes from a vineyard or district during one season.
Wine, usually of high quality, identified as to year and vineyard or district of origin.
The year or place in which a wine is bottled.

a. The harvesting of a grape crop.

b. The initial stages of winemaking.

Informal

a. A group or collection of people or things sharing certain characteristics.

b. A year or period of origin: a car of 1942 vintage.

c. Length of existence; age.
adjective
Of or relating to a vintage.
Characterized by excellence, maturity, and enduring appeal; classic.
Old or outmoded.

a. Of the best: played songs that were vintage Cole Porter.

b. Of the most distinctive: "Fatalism has coexisted with vintage American overconfidence" (Thomas Oliphant).
Origin: Middle English, from Anglo-Norman, alteration (influenced by viniter, vintner) of Old French vendange, from Latin vīndēmia : vīnum, grapes + dēmere, to take off (dē, de- + emere, to obtain; see em- in Indo-European roots).