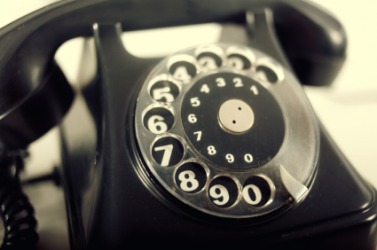 An old-fashioned rotary telephone.
adjective
The definition of old fashioned is someone or something that is behind the times, not up to date and often no longer considered relevant.

An example of an old fashioned person is one who doesn't use any technology or cell phones.
An example of old fashioned is an old rotary phone.
---
old-fashioned
suited to or favoring the styles, methods, manners, or ideas of past times; esp., out-of-date; antiquated; outmoded
also written
old fashioned
[
usually
Old-Fashioned
] an iced cocktail containing whiskey, bitters, sweetening, and a small amount of water, and garnished with pieces of fruit
also written
Old Fashioned
---
old-fashioned
adjective
Of a style or method formerly in vogue; outdated.
Attached to or favoring methods, ideas, or customs of an earlier time: old-fashioned parents.
noun
A cocktail made of whiskey, bitters, sugar, and fruit.
---
old-fashioned

Adjective
(comparative more oldfashioned, superlative most oldfashioned)
Rare spelling of old-fashioned.
Adjective
(comparative more old-fashioned, superlative most old-fashioned)
Of a person, preferring the customs of earlier times.

You can't stay the night, because my parents are a bit old-fashioned.
Usage notes
Said of all kinds of things including words, houses, places, chimneys, character traits, cookware, education, music, or style.
---
old fashioned - Computer Definition
---