reverence

rev·er·ence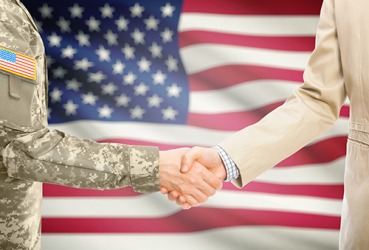 The men and women in the military should be treated with great reverence for their service to the country.
noun
Reverence is defined as deep respect, or is a name given to a holy figure in a religious institution.

An example ofreverence is when you show deep and complete respect for the Bible as the word of God.
The respectful term used to address a priest is an example ofreverence: "Your Reverence."
verb
The definition of reverence is treating with great respect.

When you treat a deity with great respect, this is an example of reverence.
---
reverence
a feeling or attitude of deep respect, love, and awe, as for something sacred; veneration
a manifestation of this; specif., a bow, curtsy, or similar gesture of respect; obeisance
the state of being revered
[R-] a title used in speaking to or of a member of the clergy: preceded by Your or by His or Her
Origin of reverence
Old French from Classical Latin
reverentia
from
reverens:
see reverent
transitive verb
-·enced

,

-·enc·ing
to treat or regard with reverence; venerate
---
reverence
noun
A feeling of profound awe and respect and often love. See Synonyms at honor.
An act showing respect, especially a bow or curtsy.
Reverence Used as a form of address for certain members of the Christian clergy: Your Reverence.
transitive verb
rev·er·enced, rev·er·enc·ing, rev·er·enc·es
To consider or treat with profound awe and respect; venerate: "There was nobody whom she reverenced as she reverenced him" ( Virginia Woolf )
Related Forms:
---
reverence

Noun
(countable and uncountable, plural reverences)
Veneration; profound awe and respect, normally in a sacred context.
The state of being revered.
That which deserves or exacts manifestations of reverence; reverend character; dignity; state.
Verb
(third-person singular simple present reverences, present participle reverencing, simple past and past participle reverenced)
To show reverence.
---