quarrelsome
[kwôr′əl səm, kwär′-]
adjective
The definition of quarrelsome is someone who is prone to getting into arguments or fights.

A bully on the playground who always starts fights is an example of someone who would be described as quarrelsome.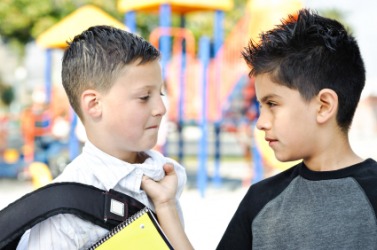 This child is being quarrelsome.
---
quarrelsome
adjective
inclined or ready to quarrel
---
quarrelsome
adjective
Given to quarreling; contentious. See Synonyms at argumentative.
Marked by quarreling.
---
quarrelsome
Adjective
(comparative more quarrelsome, superlative most quarrelsome)
Argumentative; belligerent; contentious; given to quarreling.

She's too quarrelsome to participate in a civil conversation.
---