pungent

pun·gent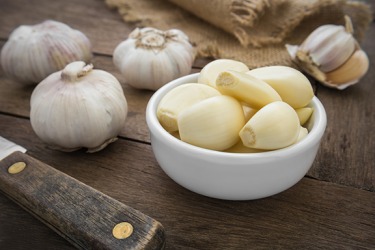 Garlic has a pungent odor that lingers in the kitchen all day.
adjective
The definition of pungent is something with a strong smell or taste, or something directly to the point.

An example of something pungent is the smell of garlic.
An example of a pungent remark is the witty satire of a comedian.
---
pungent
producing a sharp sensation of taste or smell; acrid
sharp and piercing to the mind; poignant; painful
sharply penetrating; expressive; biting: pungent language
keenly clever; stimulating
Origin of pungent
Classical Latin
pungens
, present participle of
pungere
, to prick, puncture: see point
---
pungent
adjective
Affecting the organs of taste or smell with a sharp acrid sensation.

a. Penetrating, biting, or caustic: pungent satire.

b. To the point; sharp: pungent talks during which the major issues were confronted.

Pointed: a pungent leaf.
Origin of pungent
Latin
pungēns
pungent-
present participle of
pungere
to sting
; see
peuk-
in Indo-European roots.
Related Forms:
---
pungent

Adjective
(comparative more pungent, superlative most pungent)
Having a strong odor that stings the nose, said especially of acidic or spicy substances.

The lasagne included plenty of pungent garlic.

Having a strong taste that stings the tongue, said especially of hot (spicy) food, which has a strong and sharp or bitter taste.
Origin
From Latin pungens (stem pungent-), present participle of pungo ("to sting").
---