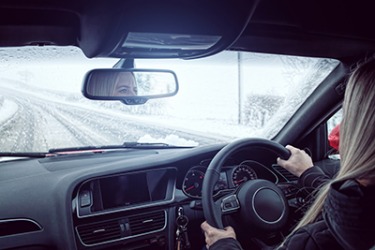 The severe snowstorm made driving conditions dangerous.
adjective
The definition of severe is someone or something that is very serious, harsh or critical.

An example of severe as an adjective is the phrase severe punishment which is physically disciplining a child.
---
severe
adjective
-·ver′er

,

-·ver′est
harsh, strict, or highly critical, as in treatment; unsparing; stern
serious or grave; forbidding, as in expression or manner
serious or grievous: a severe wound
conforming strictly to a rule, method, standard, etc.; rigidly accurate or demanding: a severe philosophy
extremely plain or simple; unornamented; restrained: a dress with severe lines
keen; extreme; intense: severe pain
difficult; rigorous; trying: a severe test
Origin of severe
from Middle French from Old French from Classical Latin
severus
, probably from
se-
, apart (see secede) + Indo-European base an unverified form
wer-
, (to be) friendly from source Old English
wær
, faith, pledge, bond (of friendship)
---
severe
adjective
se·ver·er, se·ver·est
Unsparing, harsh, or strict, as in treatment of others: a severe critic.
Marked by or requiring strict adherence to rigorous standards or high principles: a severe code of behavior.
Stern or forbidding, as in manner or appearance: spoke in a severe voice.
Extremely plain in substance or style: a severe black dress.
Causing great discomfort, damage, or distress: a severe pain; a severe storm.
Very dangerous or harmful; grave or grievous: severe mental illness.
Extremely difficult to perform or endure; trying: a severe test of our loyalty.
Origin of severe
Latin
sevērus
serious, strict
; see
segh-
in Indo-European roots.
Related Forms:
---
severe

---