oral

O·ral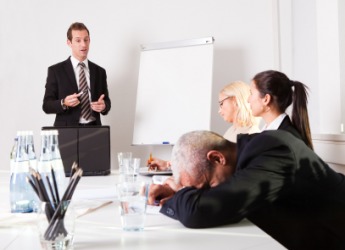 This man's oral presentation is not well received.
adjective
The definition of oral is spoken or said, or something which is related to the mouth.

An example of oral used as an adjective is the phrase oral presentation which means a presentation delivered by speaking.
An example of oral used as an adjective is the phrase oral disease which means an illness in the mouth.
noun
Oral is defined as an exam given and taken by speaking.

An example of an oral is a test requiring a student to speak a different language.
---
oral
uttered by the mouth; spoken
of speech; using speech
of, involving, or administered through the mouth
of or having to do with sexual stimulation of the genitals by a partner's mouth or tongue

Phonet.

having mouth resonance only

Psychoanalysis

designating or of the earliest stage of psychosexual development, in which interest centers around sucking, feeding, and biting
designating or of such traits in the adult as friendliness, generosity, and optimism or aggressiveness and pessimism, regarded as unconscious psychic residues of that stage

Zool.

on or of the same side as the mouth
Origin of oral
from Classical Latin
os
(gen.
oris
), the mouth from Indo-European base an unverified form
?us-,
mouth, edge from source Sanskrit
?-?,
mouth, Old Norse
?ss,
mouth of a stream
an examination with spoken questions and answers, as at a college: often used in pl.
---
oral
adjective
Spoken rather than written.
Of or relating to the mouth: oral surgery.
Used in or taken through the mouth: an oral thermometer; an oral vaccine.
Consisting of or using speech: oral instruction.
Linguistics Articulated through the mouth only, with the nasal passages closed.
Psychology Of or relating to the first stage of psychosexual development in psychoanalytic theory, from birth to about 18 months, during which the mouth is the chief focus of exploration and pleasure. The oral stage is followed by the anal stage.
noun
often
orals
An academic examination in which questions and answers are spoken rather than written.
Origin of oral
Late Latin
ōrālis
from
Latin
ōs
ōr-
mouth
; see
ōs-
in Indo-European roots.
Related Forms:
Oral
or U·ralsk
A city of northwest Kazakhstan on the Ural River south-southeast of Samara, Russia. Founded by Cossacks c. 1622, it is a processing and manufacturing center.x
---
oral

Adjective
(not comparable)
Spoken rather than written.

An oral presentation
oral availability
oral exam
oral sex
Noun
(plural orals)
(countable) A spoken test or examination, particularly in a language class.
(countable) A physical examination of the mouth.
(uncountable) oral sex.
Proper noun
A male given name of American usage, ultimately derived from Aurelius.
---
oral - Legal Definition
adj
Spoken or uttered, as distinct from written or hand-signaled.
---