verbal

ver·bal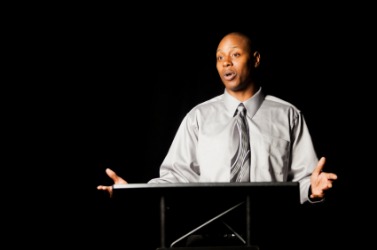 A man delivering a verbal presentation.
adjective
Verbal means relating to words or speech.

An example of verbal used as an adjective is a verbal presentation which means a presentation delivered through a speech rather than a PowerPoint show or graphs.
noun
The definition of a verbal is a word, usually a noun or adjective, that is created from a verb.

An example of a verbal is the word "writing" which is created from the word "write."
---
verbal
of, in, or by means of words: a verbal image
concerned merely with words, as distinguished from facts, ideas, or actions
in speech; oral rather than written: usage objected to by some: a verbal contract

Now Rare

word for word; verbatim: a verbal translation

Gram.

of, or made up of, verbs: a verbal auxiliary
of, having the nature of, or derived from a verb: a verbal noun
used to form verbs: -ate is a verbal suffix
Origin of verbal
Late Middle English from Middle French from Late Latin
verbalis,
of a word from
verbum:
see verb
Gram.

a verbal noun or some other word, as an adjective, derived from a verb: in English, gerunds, infinitives, and participles are verbals

Linguis.

a word or word group that occurs in grammatical functions typical of verbs
---
verbal
adjective
Of, relating to, or associated with words: a detailed verbal description.

a. Concerned with words only rather than with content or ideas: a merely verbal distinction.

b. Consisting of words alone without action: a verbal confrontation.

Expressed in spoken rather than written words; oral: a verbal contract.
Corresponding word for word; literal: a verbal translation.
Grammar

a. Relating to, having the nature or function of, or derived from a verb.

b. Used to form verbs: a verbal suffix.

Of or relating to proficiency in the use and understanding of words: a verbal aptitude test.
noun
Grammar
A verbal noun or adjective.
Origin of verbal
Middle English
from
Old French
from
Late Latin
verbālis
from
Latin
verbum
word
; see
verb
.
Related Forms:
---
verbal

Adjective
(not comparable)
Of, or relating to words.
Consisting of words only.
(grammar) Derived from, or having the nature of a verb.
(grammar) Used to form a verb.
Capable of speech.
Verb
(third-person singular simple present verbals, present participle verballing, simple past and past participle verballed)
(UK, Australia) To fabricate a confession
Origin
From the Late Latin verbalis ("belonging to a word").
---