wordy

word·y
adjective
word′i·er

,

word′i·est
of words; verbal
containing or using many or too many words; verbose
---
wordy
adjective
word·i·er, word·i·est
Relating to or consisting of words; verbal.
Tending to use, using, or expressed in more words than are necessary to convey meaning.
Related Forms:
---
wordy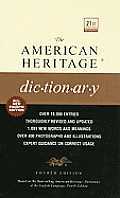 wordy
diffuse
long-winded
prolix
verbose
These adjectives mean given to using or marked by the use of an excessive number of words:
a wordy apology; a diffuse historical novel; a long-winded speaker; a prolix, tedious lecturer; verbose correspondence.
---

Adjective
(comparative wordier, superlative wordiest)
Using an excessive number of words.

The story was long and very wordy.
---