occurrence

oc·cur·rence
noun
The definition of an occurrence is something that happens, or is the frequency with which something happens.

An example of an occurrence is when an eclipse can be seen from the earth.
An example of an occurrence is the rate at which cancer happens in people as they age.
---
occurrence
the act or fact of occurring
something that occurs; event; incident
---
occurrence
noun
The action, fact, or instance of occurring: The occurrence of snow is rare in these parts.
Something that takes place; an event or incident: worrisome occurrences.
Related Forms:
---
occurrence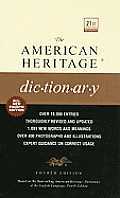 occurrence
happening
event
incident
episode
circumstance
These nouns refer to something that takes place or comes to pass.
Occurrence
and
happening
are the most general:
an everyday occurrence; a happening of no great importance.
Event
usually signifies a notable occurrence:
major world events reported on the evening news.
"

Great

events make me quiet and calm; it is only trifles that irritate my nerves"
(Victoria).
Incident
may apply to a minor occurrence:
a small incident blown out of proportion.
The term may also refer to a distinct event of sharp identity and significance:
a succession of exciting incidents.
An
episode
is an incident in the course of a progression or within a larger sequence:
"Happiness was but the occasional episode in a general drama of pain"
(Thomas Hardy).
Circumstance
denotes a particular incident or occurrence:
"Billy had found Alice, thus bringing about the odd circumstance of their renewing their acquaintanceship"
(Eleanor H. Porter).
---

Usage notes
This word is often misspelled occurence, occurrance or occurance.
---
occurrence - Legal Definition
---