learning

learn·ing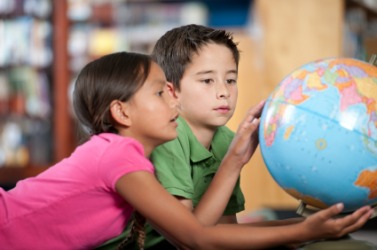 These children are learning about geography.
noun
The definition of learning is the process or experience of gaining knowledge or skill.

An example of learning is a student understanding and remembering what they've been taught.
---
learning
the acquiring of knowledge or skill
acquired knowledge or skill; esp., much knowledge in a special field
Origin of learning
Middle English
lerning
from Old English
leornung
from
leornian
, to learn
---
learning
noun
The act, process, or experience of gaining knowledge or skill.
Knowledge or skill gained through schooling or study. See Synonyms at knowledge.
Psychology Behavioral modification especially through experience or conditioning.
---
learning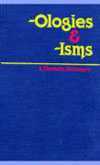 See also knowledge; questioning; understanding.
academicism, academism
1.
the mode of teaching or of procedure in a private school, college, or university.
2.
a tendency toward traditionalism or conventionalism in art, literature, music, etc.
3.
any attitudes or ideas that are learned or scholarly but lacking in worldliness, common sense, or practicality. —
academie
,
n., adj
. —
academist
,
n
.
academism
1.
the philosophy of the school founded by Plato.
2.
academicism. —
academist
,
n
. —
academie, academical
,
adj
.
anti-intellectualism
antagonism to learning, education, and the educated, expressed in literature in a conscious display of simplicity, earthiness, even colorful semi-literacy. —
anti-intellectual
,
n., adj
.
autodidactics
the process of teaching oneself. —
autodidact
,
n
.
bluestockingism
1.
the state of being a pedantic or literal-minded woman.
2.
behavior characteristic of such a woman.
clerisy
men of learning as a class or collectively; the intelligentsia or literati.
didacticism
1.
the practice of valuing literature, etc., primarily for its instructional content.
2.
an inclination to teach or lecture others too much, especially by preaching and moralizing.
3.
a pedantic, dull method of teaching. —
didact
,
n
. —
didactic
,
adj
.
didactics
the art or science of teaching.
doctrinism
the state of being devoted to something that is taught. —
doctrinist
,
n
.
educationist
1.
British
. aneducator.
2.
a specialist in the theory and methods of education. Also called
educationalist
.
Froebelist
a person who supports or uses the system of kindergarten education developed by Friedrich Froebel, German educational reformer. Also
Froebelian
.
gymnasiast
a student in a gymnasium, a form of high school in Europe. See also
athletics
.
gymnasium
(in Europe) a name given to a high school at which students prepare for university entrance.
literati
men of letters or learning; scholars as a group.
literator
a scholarly or literary person; one of the literati.
lucubration
1.
the practice of reading, writing, or studying at night, especially by artificial light; "burning the midnight oil."
2.
the art or practice of writing learnedly. —
lucubrator
,
n
. —
lucubrate
,
v
.
opsimathy
Rare
.
1.
a late education.
2.
the process of acquiring education late in life.
paideutics, paedeutics
the science of learning.
pedagogics
the science or art of teaching or education. —
pedagogue, paedagogue, pedagog
,
n
. —
pedagogie, paedagogic, pedagogical, paedagogical
,
adj
.
pedagogism
1.
the art of teaching.
2.
teaching that is pedantic, dogmatic, and formal.
pedagogy
1.
the function or work of a teacher; teaching.
2.
the art or method of teaching; pedagogics.
pedanticism
1.
the character or practices of a pedant, as excessive display of learning.
2.
a slavish attention to rules, details, etc; pedantry. —
pedant
,
n
. —
pedantic
,
adj
.
pedantocracy
rule or government by pedants; domination of society by pedants.
pedantry
pedanticism, def. 2.
polytechnic
a school of higher education offering instruction in a variety of vocational, technical, and scientific subjects. —
polytechnic
,
adj
.
professorialism
the qualities, actions, and thoughts characteristic of a professor. —
professorial
,
adj
.
propaedeutics
the basic principles and rules preliminary to the study of an art or science. —
propaedeutic, propaedeutical
,
adj
.
quadrivium
in the Middle Ages, one of the two divisions of the seven liberal arts, comprising arithmetic, geometry, astronomy, and music. See also
trivium
.
realia
objects, as real money, utensils, etc., used by a teacher in the classroom to illustrate aspects of daily life.
savant
a scholar or person of great learning.
scholarch
a head of a school, especially the head of one of the ancient Athenian schools of philosophy.
sophist
1.
Ancient Greece
. a teacher of rhetoric, philosophy, etc.; hence, a learned person.
2.
one who is given to the specious arguments often used by the sophists. —
sophistic, sophistical
,
adj
.
sophistry
1.
the teachings and ways of teaching of the Greek sophists.
2.
specious or fallacious reasoning, as was sometimes used by the sophists.
Sorbonist
a doctor of the Sorbonne, of the University of Paris.
symposiarch
Ancient Greece
. the master of a feast or symposium; hence, a person presiding over a banquet or formal discussion.
symposiast

Rare

.
a person participating in a symposium.
symposium
learned discussion of a particular topic. Also spelled
symposion
.
technography
the study and description of arts and sciences from the point of view of their historical development, geographical, and ethnic distribution.
theorist
a person who forms theories or who specializes in the theory of a particular subject.
trivium
in the Middle Ages, one of the two divisions of the seven liberal arts, comprising logic, grammar, and rhetoric. See also
quadrivium
.
tyrology
Rare
. a set of instructions for beginners.
---
learning

Verb
Present participle of learn.

I'm learning to ride a unicycle.
---