culture

cul·ture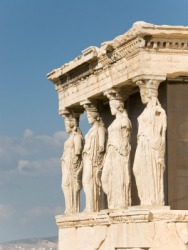 An example of the culture of ancient Greece.
noun
The definition of culture means a particular set of customs, morals, codes and traditions from a specific time and place.

An example of culture is the Ancient Greek civilization.

Culture is defined as a high degree of taste, knowledge and interest in arts, literature and other scholarly fields.

An example of culture is an affection, appreciation and understanding of modern art.
verb
To culture is defined as to cultivate or grow.

An example of culture is to plant a seed and provide everything necessary for the seed to become a plant.
---
culture
cultivation of the soil
production, development, or improvement of a particular plant, animal, commodity, etc.

the growth of bacteria, microorganisms, or other plant and animal cells in a specially prepared nourishing fluid or solid
a colony of microorganisms or cells thus grown

development, improvement, or refinement of the intellect, emotions, interests, manners, and taste
the result of this; refined ways of thinking, talking, and acting

development or improvement of physical qualities by special training or care: body culture, voice culture

the ideas, customs, skills, arts, etc. of a people or group, that are transferred, communicated, or passed along, as in or to succeeding generations
such ideas, customs, etc. of a particular people or group in a particular period; civilization
the particular people or group having such ideas, customs, etc.

the values and goals of a particular business, esp. a large corporation, as reflected in its management style, employee morale, levels of productivity and efficiency, etc.
Origin of culture
Middle English from Classical Latin
cultura
from
colere
: see cult
transitive verb
-·tured

,

-·tur·ing
to cultivate
to grow (microorganisms or cells) in a specially prepared medium
---
culture
noun
a. The arts, beliefs, customs, institutions, and other products of human work and thought considered as a unit, especially with regard to a particular time or social group: Edwardian culture; Japanese culture.

b. These arts, beliefs, and other products considered with respect to a particular subject or mode of expression: musical culture; oral culture.

c. The set of predominating attitudes and behavior that characterize a group or organization: a manager who changed the corporate culture.

Mental refinement and sophisticated taste resulting from the appreciation of the arts and sciences: a woman of great culture.
Special training and development: voice culture for singers and actors.
The cultivation of soil; tillage: the culture of the soil.
The breeding or cultivation of animals or plants for food, the improvement of stock, or other purposes.
Biology

a. The growing of microorganisms, tissue cells, or other living matter in a specially prepared nutrient medium.

b. Such a growth or colony, as of bacteria.
transitive verb
cul·tured, cul·tur·ing, cul·tures
To cultivate (soil or plants).

a. To grow (microorganisms or other living matter) in a specially prepared nutrient medium.

b. To use (a substance) as a medium for culture: culture milk.
Origin of culture
Middle English
cultivation
from
Old French
from
Latin
cultūra
from
cultus
past participle of
colere
; see
cultivate
.
culture
culture of rice blast fungus, Pyricularia grisea, growing in a petri dish
---
culture

---