growth

growth

noun
The definition of a growth is something that has grown on something else or an abnormal mass.

An example of growth is a wart.

Growth is defined as a gradual development in maturity, age, size, weight or height.

An example of growth is a wild teenaged girl becoming much calmer in her late twenties.
An example of growth is a boy getting an inch taller between the ages of 14 and 15.
---
growth
the process of growing or developing; specif.,

gradual development toward maturity
formation and development

degree of increase in size, weight, power, etc.
the full extent of such increase

something that grows or has grown: a thick growth of grass
an outgrowth or offshoot
a tumor or other abnormal mass of tissue developed in or on the body
of or designating a stock, mutual fund, etc. or a company, industry, etc. whose value or earnings grow at a rate above average
---
growth
noun
a. The process of growing.

b. Full development; maturity.

Development from a lower or simpler to a higher or more complex form; evolution.
An increase, as in size, number, value, or strength; extension or expansion: population growth.
Something that grows or has grown: a new growth of grass.
An abnormal mass of tissue, such as a tumor, growing in or on a living organism.
A result of growth; a product: concerns that are a growth of the new responsibilities.
adjective
Expected to have or investing in businesses expected to have higher-than-average increases in revenues and returns: a growth stock; a growth fund.
---
growth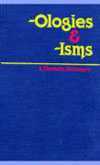 auxesis
growth, especially owing to an increase in cell size. Cf.
merisis.
—
auxetic,
adj.
auxology
Obsolete. Medicine.
the science of growth, especially applied to micro-organisms. Also called
auxanology.
bathmism
a hypothetical vital force, thought to control growth and the function of nutrition.
chemotropism
growth or motion in response to a chemical stimulus. —
chemotropic,
adj.
culturist
a cultivator or a person who grows things.
embryogeny
the formation and growth of an embryo. —
embryogenic, embryogenetic,
adj.
endogeny
development or growth from within. —
endogenicity,
n.
—
endogenous,
adj.
epiboly
the growth of part of an organism in such a way that it overlays or surrounds another. —
epibolic,
adj.
galvanotropism
growth or moveinent of an organism in response to an electric current. —
galvanotropic,
adj.
histogenesis
the growth of organic tissues. —
histogenic, histogenetic,
adj.
merisis
any form of growth, especially as a product of cell division. Cf.
auxesis.
neoplasia
the growth or formation of a neoplasm. —
neoplastic,
adj.
neoplasm
any abnormal formation or growth of tissue such as a tumor. —
neoplastic,
adj.
physis
1.
the principle or concept of growth and change in nature.
2.
nature considered as the source of growth and change.
3.
something that grows or develops.
plagiotropism
the tendency of some plants to diverge from the vertical in their growth. —
plagiotropic,
adj.
polyeidism
the passing of an organism through several different forms in the growth process.
stereotaxis
orientation or movement of an organism in response to the stimulus of a solid object. Cf.
stereotropism.
—
stereotactic,
adj.
stereotropism
growth or movement determined by contact with a solid. Cf.
stereotaxis.
—
stereotropic,
adj.
teratology
Biology.
the study of malformations or abnormal growth in animals or vegetables. —
teratologist,
n.
—
teratological,
adj.
thigmotropism
stereotropism. —
thigmotropic,
adj.
---
growth

Hyponyms
(pathology: abnormal mass such as a tum): tumor
---