literature

lit·er·a·ture
noun
Literature is defined as books and other written works, especially those considered to have creative or artistic merit or lasting value.

Books written by Charles Dickens are an example of literature.
Books written on a scientific subject are examples of scientific literature.
---
literature
the profession of an author; production of writings, esp. of imaginative prose, verse, etc.

all writings in prose or verse, esp. those of an imaginative or critical character, without regard to their excellence: often distinguished from scientific writing, news reporting, etc.
all of such writings considered as having permanent value, excellence of form, great emotional effect, etc.
all the writings of a particular time, country, region, etc., specif. those regarded as having lasting value because of their beauty, imagination, etc.: American literature
all the writings dealing with a particular subject: the medical literature

all the compositions for a specific musical instrument, voice, or ensemble
printed matter of any kind, as advertising, campaign leaflets, etc.

Archaic

acquaintance with books; literary knowledge
Origin of literature
Middle English
litterature
from Old French from Classical Latin
litteratura
from
littera
, letter
---
literature
noun
The body of written works of a language, period, or culture.
Imaginative or creative writing, especially of recognized artistic value: "Literature must be an analysis of experience and a synthesis of the findings into a unity" ( Rebecca West )
The art or occupation of a literary writer.
The body of written work produced by scholars or researchers in a given field: medical literature.
Printed material: collected all the available literature on the subject.
Music All the compositions of a certain kind or for a specific instrument or ensemble: the symphonic literature.
Origin of literature
Middle English
book learning
from
Old French
litterature
from
Latin
litterātūra
from
litterātus
lettered
; see
literate
.
---
literature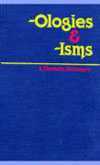 See also authors; books; criticism; dante; drama; language; language style; literary style; manuscripts; printing; reading; rhetoric and rhetorical devices; verse; writing.
Alexandrianism
the style and theories of the Greek writers of Alexandria, 325-30 B.C., whose style was highly ornamented and obscure and favored such forms as the elegy, epigram, epyllion, and lyric and also ventured into the drama. —
Alexandrianist
,
n., adj
.
allegory
an art form, as a story, painting, or sculpture, in which the components have a symbolic, figurative meaning. —
allegorist, allegorizer
,
n
. —
allegorical
,
adj
.
anachorism
the placing of a scene, character, event, etc., where it clearly does not belong, either for special effect or as an oversight. See also
anachronism
. —
anachoristic
,
adj
.
anachronism
an error in chronology, as the placing of an event or figure in a period or scene in which it did not or could not belong. —
anachronistic
,
adj
.
anthology
a collection of stories, poems, or other literary material. See also
christianity
. —
anthologist
,
n
.
antiphrasis
the satirical or humorous use of a word or phrase to convey an idea exactly opposite to its real significance, as Shakespeare's "honorable men" for Caesar's murderers. —
antiphrastic
,
adj
.
autoplagiarism
the act or process of plagiarizing one's own work.
belletrism, belles-lettrism
the view that literature is a fine art, especially as having a purely aesthetic function. —
belletrist
,
n
. —
belles lettres
,
n
. —
belletristic
,
adj
.
bestiary
an allegorical or moralizing commentary, usually medieval and sometimes illustrated, based upon real or fabled animals.
bestsellerism
the condition of having a book on the bestseller list.
bowdlerism
the expurgation of a literary work in a highly prudish manner. Also
bowdlerization
. —
bowdlerize
,
v
.
cinquecentism
the revival in arts and letters in the 16th century in Italy. —
cinquecentist
,
n., adj
.
criticism
1.
the act or art of analyzing the quality of something, especially a literary or artistic work, a musical or dramatic performance, etc.
2.
a critical comment, article, or essay; critique. —
critic
,
n
.
culturist
a person who is well acquainted with culture, as literature, the arts, etc., and who advocates their worth to society.
diplomatology
the analysis of original texts or documents.
duecentism
the art and literature of 13th-century Italy. —
duecentist
,
n., adj
.
epistolography
the art or practice of writing letters. —
epistolographic
,
adj
.
erotographomania
an abnormal interest in erotic literature.
essayism
1.
the habit of writing essays.
2.
the quality that allows a composition to be called an essay. —
essayist
,
n
.
florilegium
an anthology or select collection of literary pieces.
glossography
the writing or compilation of marginal or interlinear notes in a manuscript text. —
glossographer
,
n
.
harmonist
a scholar of literature who shows parallels or harmony between passages from different authors. See also
music
.
imagism
a theory or practice of a group of English and American poets between 1909 and 1917, especially emphasis upon the use of common speech, new rhythms, unrestricted subject matter, and clear and precise images. —
Imagist
,
n
. —
Imagistic
,
adj
.
Mekhitarist
a member of an order of Armenian monks, founded in 1715 by Mekhitar da Pietro, dedicated to literary work, especially the perfecting of the Armenian language and the translation into it of the major works of other languages.
melodramaticism
an emphasis in narrative or dramatic literary works on the sensational in situation or action. —
melodramatist
,
n
. —
melodramatic
,
adj
.
memoirism
the art or practice of writing memoirs. —
memoirist
,
n
.
Micawberism
the excessively optimistic outlook of Wilkins Micawber, a character from Dickens's novel
David Copperfield
. —
Micawberish
,
adj
.
paleography
1.
ancient forms of writing, as in inscriptions, documents, and manuscripts.
2.
the study of ancient writings, including decipherment, translation, and determination of age and date. —
paleographer, palaeographer
,
n
. —
paleographic, palaeographic
,
adj
.
Parnassianism
the theories and practice of a school of French poets in the 19th century, especially an emphasis upon art for art's sake, careful metrics, and the repression of emotive elements. —
Parnassian
,
n., adj
.
Pecksniffianism
the quality of being hypocritical or selfish like Dickens's character Seth Pecksniff in the novel
Martin Chuzzlewit
. —
Pecksniffery
,
n
. —
Pecksniffian
,
adj
.
pornographomania
an abnormal interest in pornography.
purism
strict adherence to particular concepts, rules, or ideals of form, style, etc., either as formulated by the artist or as dictated by a school with which the artist is allied, See also
art
;
criticism
;
language
. —
purist
,
n., adj
.
regionalism
a quality in literature that is the product of fidelity to the habits, speech, manners, history, folklore, and beliefs of a particular geographical section, as Thomas Hardy and Wessex. —
regionalist
,
n
. —
regionalistic
,
adj
.
scholiast
an ancient commentator on the classics, especially the writing of marginalia
(scholia)
on grammatical and interpretive cruxes. —
scholiastic
,
adj
.
sillography
the writing of satires. —
sillographer
,
n
.
storiology
the systematic study of folklore and folk literature, especially concerning origin and transmission. —
storiologist
,
n
.
Struldbrugism
the actions or characteristics of the imaginary inhabitants of Luggnagg, a country created by Swift in
Gulliver's Travels
.
symbolism
the principles of a literary movement originated during the latter part of the 19th century in France and highly influential in literature written in English, characterized especially by an emphasis upon the associative character of verbal, often private, symbols and the use of synesthetic devices to suggest color and music. —
Symbolist
,
n., adj
.
teratology
1.
a type of mythmaking or storytelling in which monsters and marvels are featured.
2.
a collection of such stories. —
teratologist
,
n
. —
teratological
,
adj
.
tetralogy
a series of four related works. —
tetralogist
,
n
. —
tetralogical
,
adj
.
theotechny
the introduction of gods or supernatural entities into a dramatic or literary work, especially to resolve situations. —
theotechnic
,
adj
.
trilogy
a series of three related works. —
trilogist
,
n
. —
trilogical
,
adj
.
Wertherism
the condition of having romantic qualities like Werther, a character from Goethe's
The Sorrows of Werther
. —
Wertherian
,
adj
.
Xanaduism
a variety of academic or literary research attempting to find the sources behind works of the imagination, named after a noted study of this kind, John Livingston Lowes'
Road to Xanadu
(1927), an inquiry into Coleridge's poem, "Xanadu." —
Xanaduist
,
n., adj
.
---
literature

Noun
(usually uncountable, plural literatures)
The body of all written works.
The collected creative writing of a nation, people, group, or culture.
Written fiction of a high standard.

However, even "literary" science fiction rarely qualifies as literature, because it treats characters as sets of traits rather than as fully realized human beings with unique life stories. - Adam Cadre, 2008
Origin
From Latin literatura or litteratura.
---