theme

theme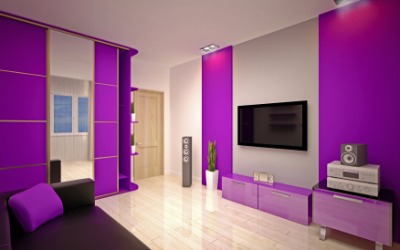 This room has a purple theme.
noun
The definition of a theme is a topic, a recurring idea or a short melody.

An example of theme is a lecture about environmental protection. series.
An example of theme is someone using the same color to decorate throughout their home.
An example of theme is a song that's played at the beginning of each episode of a television series.
---
theme
a topic or subject, as of a lecture, sermon, essay, etc.
a recurring, unifying subject or idea; motif

a short essay, esp. one written as an assignment in a school course

a short melody used as the subject of a musical composition
a musical phrase upon which variations are developed

theme song
Origin of theme
Middle English from Old French and L: Old French
teme
from Classical Latin
thema
from Gr, what is laid down from base of
tithenai,
to put, place: see do
transitive verb
themed

,

them′ing
to give a theme to; specif., to plan according to a central theme: a themed restaurant
---
theme
noun
A topic of discourse or discussion. See Synonyms at subject.
A subject of artistic representation.
An implicit or recurrent idea; a motif: a party with a tropical island theme.
A short composition assigned to a student as a writing exercise.
Music A recurring melodic element in a composition, especially a melody forming the basis of a set of variations.
Linguistics

b. A stem.
Origin of theme
Middle English
teme, theme
from
Old French
tesme
from
Latin
thema
from
Greek; see
dhē-
in Indo-European roots.
Related Forms:
---
theme

Noun
(plural themes)
(music) The main melody of a piece of music, especially one that is the source of variations.
(computing, figuratively) The collection of color schemes, sounds, artwork etc., that "skin" an environment towards a particular motif.
(grammar) The stem of a word
(linguistics) thematic relation of a noun phrase to a verb
(linguistics) Theta role in generative grammar and government and binding theory.
A regional unit of organisation in the Byzantine empire.
Verb
(third-person singular simple present themes, present participle theming, simple past and past participle themed)
(computing) To apply a theme to; to change the visual appearance and/or layout of (software).
Origin
From Old French tesme (French: thème), from Latin thema, from Ancient Greek θέμα (théma), from τίθημι (tithemi, "I put, place"), reduplicative from Proto-Indo-European *dÊ°eh₁- ("to put, place, do") (whence also English do).
---
theme - Computer Definition
The visual motif (design, style) of a website, PowerPoint presentation or software. For example, an operating system theme comprises the window border and title bar colors, desktop background and typography. See skin and theme aware.
---