hearing

hear·ing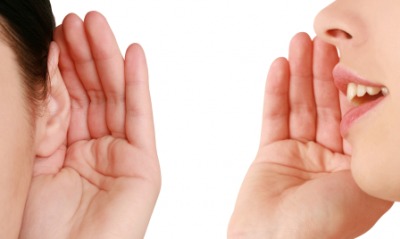 One woman speaking; one woman hearing.
noun
The definition of a hearing is a chance for someone to be heard or a court appearance before a judge.

An example of hearing is someone who's declared bankruptcy having a meeting with a judge.

Hearing is defined as the sense that perceives sound and the process by which sound is perceived.

Common Causes of Hearing Loss

Ear Wax - causes blockage, stops vibration and prevents hearing
Infection - syphilis, lyme disease, cytomegalo virus, herpes infection
Nerve damage - caused by diseases such as carcinoma, rheumatoid arthritis, SLN, HIV, multiple sclerosis, lyme disease, lymphoma, multiple myeloma

An example of hearing is being able to understand the words as someone speaks.
---
hearing
the act or process of perceiving sounds
the sense by which sounds are perceived
an opportunity to speak, sing, etc.; chance to be heard

a court appearance before a judge or court referee, other than an actual formal trial
a formal meeting, as of an investigative body or legislative committee, before which evidence is presented, testimony is given, etc.

the distance that a sound, esp. that of the unaided voice, will carry: to be within hearing
Origin of hearing
Middle English
heringe
: see hear
---
hearing
noun
The sense by which sound is perceived; the capacity to hear.
Range of audibility; earshot.
An opportunity to be heard.
Law

a. A legal proceeding in which evidence is taken and arguments are given as the basis for a decision to be issued, either on some preliminary matter or on the merits of the case.

b. A session, as of an investigatory committee or a grand jury, at which testimony is taken from witnesses.
adjective
Able to hear: a deaf child born to hearing parents.
---
hearing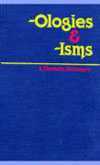 See also deafness; ear; perception; sound.
acoumetry
the measurement of acuteness of hearing. —
acoumeter,
n.
—
acoumetric,
adj.
anaudia
loss or absence of the power of hearing.
audiclave
an instrument that aids hearing.
audiology
1.
the branch of medical science that studies hearing, especially impaired hearing.
2.
the treatment of persons with impaired hearing. —
audiologist,
n.
audiometer
an instrument for testing hearing. Also called
sonometer.
—
audiometry,
n.
—
audiometric,
adj.
audiometry
a testing of hearing ability by frequencies and various levels of loudness. —
audiometrist, audiometrician,
n.
—
audiometric, audiometrical,
adj.
auditognosis
Medicine.
the sense by which sounds are understood and interpreted.
otocleisis
a closure of the hearing passages.
otomyasthenia
Medicine.
a weakness of the ear muscles causing poor selection and amplification of sounds. —
otomyasthenic,
adj.
otophone
1.
an external appliance used to aid hearing; a hearing aid.
2.
Medicine.
a tube used in the auscultation of the ear.
otosis
a defect in hearing causing a false impression of sounds made by others.
paracusis
defective sense of hearing. Also
paracousia.
phonism
a sound or a sensation of hearing produced by stimulus of another sense, as taste, smell, etc.
sonometer
audiometer. —
sonometry,
n.
—
sonometric,
adj.
---
hearing

Adjective
(comparative more hearing, superlative most hearing)
Able to hear.

Deaf people often must deal with hearing people.
Noun
(countable and uncountable, plural hearings)
(uncountable) The sense used to perceive sound.

My hearing isn't what it used to be, but I still heard that noise.

(countable) The act by which something is heard.
(uncountable) A proceeding at which discussions are heard.

There will be a public hearing to discuss the new traffic light.

(countable, law) A legal procedure done before a judge, without a jury, as with an evidentiary hearing.
Verb
Present participle of hear.
---
hearing - Legal Definition
n
In litigation or administrative procedure, any proceeding in which the parties have the opportunity to present evidence or testimony to the court or fact-finder.
In legislation, a session at which legislators hear witnesses on the advisability or efficacy of proposed legislation.  
---