noun
The definition of a hint is a suggestion or small amount of something, or revealing just a bit of information.

An example of a hint is someone smiling slightly suggesting that they are very happy.
An example of a hint is a hot chocolate with just a slight flavor of chili.
An example of a hint is a clue on a scavenger hunt.
verb
To hint is defined as to suggest something.

An example of to hint is to give clues to what someone will get for their birthday.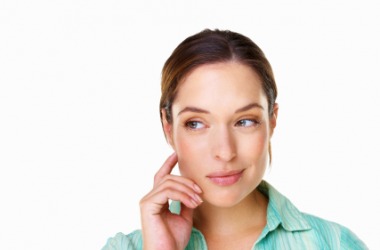 This woman's smile gives a hint to some emotion.
---
hint
noun
a slight indication of a fact, wish, etc.; indirect suggestion or piece of advice; intimation; covert allusion: a hint that we should leave
a very small amount or degree; trace: a hint of spice

Obsolete

an occasion; opportunity
Origin of hint
probably variant, variety of
hent
transitive verb
to give a hint of; suggest indirectly; intimate
intransitive verb
to make a hint or hints
hint at
to suggest indirectly; intimate
take a hint
to perceive and act on a hint
---
hint
noun
A slight indication or intimation: wanted to avoid any hint of scandal.

a. A brief or indirect suggestion; a tip: stock-trading hints.

b. A statement conveying information in an indirect fashion; a clue: Give me a hint about the big news.

A barely perceptible amount: just a hint of color.
Archaic An occasion; an opportunity.
verb
hint·ed
,
hint·ing
,
hints
verb
, transitive
To express or state indirectly: She hinted that she might prefer our company to theirs. See Synonyms at suggest.
To indicate or make evident in an indirect manner: "The diversity of observations hinted that they had no common origin" (Carl Sagan).
verb
, intransitive
To give a hint: wouldn't hint at the true purpose of the meeting.
Origin of hint
Probably from Middle English
hinten, henten
,
to catch, grasp
, from Old English
hentan
.
Related Forms:
---
hint
---
hint - Computer Definition
---