gesture

ges·ture

A wave is a gesture.
noun
The definition of a gesture is an expressive movement of the body, or something that is said or done to show a feeling.

An example of a gesture is a wave.
A card for someone who is very sick is an example of a gesture.
verb
Gesture is defined as moving your body in a way that conveys a feeling or emotion.

To salute is an example of a gesture to show respect.
---
gesture
a movement, or movements collectively, of the body, or of part of the body, to express or emphasize ideas, emotions, etc.
anything said or done to convey a state of mind, intention, etc.; often, something said or done merely for effect or as a formality: a gesture of sympathy
Origin of gesture
Middle English from Medieval Latin
gestura
, mode of action from Classical Latin
gestus
, past participle of
gerere
, to bear, carry
intransitive verb
-·tured

,

-·tur·ing
to make or use a gesture or gestures
to express with a gesture or gestures
---
gesture
noun
a. A motion of the limbs or body made to express or help express thought or to emphasize speech.

b. The action of making such a motion or motions: communicated solely by gesture.

An act or a remark made as a formality or as a sign of intention or attitude: sent flowers as a gesture of sympathy.
verb
ges·tured, ges·tur·ing, ges·tures
verb
intransitive
To make gestures.
verb
transitive
To show, express, or direct by gestures: gestured her disapproval.
Origin of gesture
Middle English
from
Medieval Latin
gestūra
bearing
from
Latin
gestus
past participle of
gerere
to carry, carry on, act
Related Forms:
---
gesture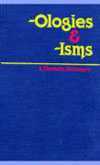 chironomy, cheironomy
1
. the science of gesture.
2
. the art of conducting singers of Gregorian chant through hand gestures to mark the rise or fall of the melody. —
chironomic, cheironomic,
adj.
dactylology
the science of manual sign language, as for use in communicating with the deaf. —
dactylotogist,
n.
—
dactylologic, dactylological,
adj.
kinemics
Linguistics.
the study of units of gestural expression.
kinesics
Linguistics.
a systematic study of nonverbal body gestures, as smiles, hand motions, or other movements, in their relation to human communication; body language. Also called
pasimology.
—
kinesic,
adj.
pasimology
kinesics.
pathognomy
the study of the signs that reveal human passions. —
pathognomonic,
adj.
---
gesture

---