colossal

co·los·sal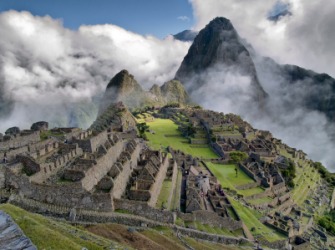 Machu Picchu in Peru is a colossal ruin.
adjective
The definition of colossal is something massive in size.

Machu Picchu is an example of a colossal ancient ruin.
---
colossal
like a colossus in size; huge; gigantic
astonishingly great; extraordinary: a colossal fool
---
colossal
adjective
Of great size, extent, or amount; immense. See Synonyms at enormous.
Of great scope or consequence; monumental: a colossal blunder.
Origin of colossal
French
from
Latin
colossus
colossus
; see
colossus
.
Related Forms:
---
colossal

Adjective
(comparative more colossal, superlative most colossal)
---