enormous

e·nor·mous
An enormous stack of pancakes.
adjective
The definition of enormous is something that is bigger than the usual size.

An example of enormous is a pumpkin the size of a car.
---
enormous
very much exceeding the usual size, number, or degree; of great size; huge; vast; immense

Archaic

very wicked; outrageous
Origin of enormous
Middle English
enormyouse
from Classical Latin
enormis
(see enormity) + -ous
---
enormous
adjective
a. Very great in size, extent, or amount.

b. Very great in scope or import: enormous influence.

Archaic Very wicked; heinous.
Origin of enormous
From
Latin
ēnormis
unusual, huge, monstrous
ē-, ex-
ex-
norma
norm
; see
gnō-
in Indo-European roots.
Sense 2, from
Middle English
enormious
from
Latin
ēnormis
Related Forms:
---
enormous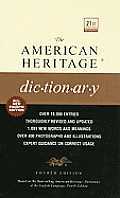 enormous
immense
huge
gigantic
colossal
mammoth
tremendous
stupendous
gargantuan
vast
These adjectives describe what is extraordinarily large.
Enormous
suggests a marked excess beyond the norm in size, amount, or degree:
an enormous boulder.
Immense
refers to boundless or immeasurable size or extent:
immense pleasure.
Huge
especially implies greatness of size or capacity:
a huge success.
Gigantic
refers to size likened to that of a giant:
a gigantic redwood tree.
Colossal
suggests a hugeness that elicits awe or taxes belief:
a colossal ancient temple.
Mammoth
is applied to something of unwieldy hugeness:
"mammoth stone figures in . . . buckled eighteenth-century pumps, the very soles of which seem mountainously tall"
(Cynthia Ozick).
Tremendous
suggests awe-inspiring or fearsome size:
ate a tremendous meal.
Stupendous
implies size that astounds or defies description:
"The whole thing was a stupendous, incomprehensible farce"
(W. Somerset Maugham).
Gargantuan
especially stresses greatness of capacity, as for food or pleasure:
a gargantuan appetite.
Vast
refers to greatness of extent, size, area, or scope:
"Of creatures, how few vast as the whale"
(Herman Melville).
---

Adjective
(comparative more enormous, superlative most enormous)
Extremely large; greatly exceeding the common size, extent, etc.
Origin
From Latin ēnormis.
---