noun
The definition of a cluster is a group of people or things gathered or growing together.

A bunch of grapes is an example of a cluster.
A bouquet of flowers is an example of a cluster.
verb
Cluster means to grow or gather.

People grouping together is an example of to cluster.
YourDictionary definition and usage example. Copyright © 2013 by LoveToKnow Corp.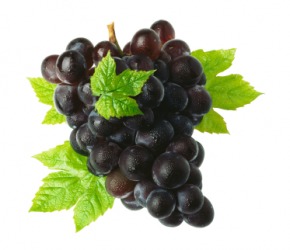 A cluster of grapes.
Licensed from iStockPhoto
---
noun
a number of things of the same sort gathered together or growing together; bunch
a number of persons, animals, or things grouped together

Phonet.

a group of nonsyllabic phonemes, esp. a group of two or more consecutive consonants
Origin: Middle English ; from Old English clyster, cluster; akin to north German dialect, dialectal kluster, claw, clot
intransitive verb
,
transitive verb
to gather or grow in a cluster or clusters
Webster's New World College Dictionary
Copyright © 2010 by Wiley Publishing, Inc., Cleveland, Ohio.
Used by arrangement with John Wiley & Sons, Inc.
---
noun
A group of the same or similar elements gathered or occurring closely together; a bunch: "She held out her hand, a small tight cluster of fingers" (Anne Tyler).
Linguistics Two or more successive consonants in a word, as cl and st in the word cluster.
A group of academic courses in a related area.
verb
clus·tered
,
clus·ter·ing
,
clus·ters
verb
, intransitive
To gather or grow into bunches.
verb
, transitive
To cause to grow or form into bunches.
Origin: Middle English, from Old English clyster.
The American Heritage® Dictionary of the English Language
, 4th edition Copyright © 2010 by Houghton Mifflin Harcourt Publishing Company. Published by Houghton Mifflin Harcourt Publishing Company. All rights reserved.
---
cluster - Computer Definition
(1) Two or more systems working together. See clustering.
(2) Also called an "allocation unit" or "file allocation unit," it is a number of disk sectors treated as a unit. A cluster is the smallest unit of storage the operating system's file system can manage. That means if a 1KB file is stored in a system with a 32KB cluster (see table below), the 1KB file takes up 32KB of disk space. Following are the cluster sizes for the FAT file systems for hard drives. When FAT32 came out, drive sizes were minuscule by today's standards, and the reduction of cluster size from 16KB and 32KB to 4KB** saved a lot of disk space for small files. See FAT, FAT32 and lost cluster. Cluster Size FAT16 FAT32 Drive Size (1984) (1996) 0-128MB 2KB 128-256MB 4KB 256-512MB 8KB 512MB-1GB 16KB 4KB** 1-2GB 32KB 4KB** 1-8GB 4KB** 8-16GB 8KB 16-32GB 16KB 32GB + 32KB
Computer Desktop Encyclopedia
THIS DEFINITION IS FOR PERSONAL USE ONLY
All other reproduction is strictly prohibited without permission from the publisher.
© 1981-2014 The Computer Language Company Inc. All rights reserved.