cluster

clus·ter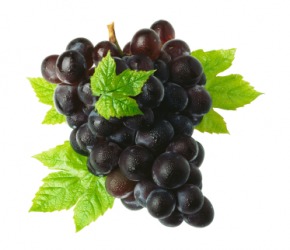 A cluster of grapes.
noun
The definition of a cluster is a group of people or things gathered or growing together.

A bunch of grapes is an example of a cluster.
A bouquet of flowers is an example of a cluster.
verb
Cluster means to grow or gather.

People grouping together is an example of to cluster.
---
cluster
a number of things of the same sort gathered together or growing together; bunch
a number of persons, animals, or things grouped together

Phonet.

a group of nonsyllabic phonemes, esp. a group of two or more consecutive consonants
Origin of cluster
Middle English from Old English
clyster
, cluster; akin to north German dialect, dialectal
kluster
, claw, clot
to gather or grow in a cluster or clusters
---
cluster
noun
A group of the same or similar elements gathered or occurring closely together; a bunch: "She held out her hand, a small tight cluster of fingers" ( Anne Tyler )
Linguistics Two or more successive consonants in a word, as cl and st in the word cluster.
A group of academic courses in a related area.
verb
clus·tered, clus·ter·ing, clus·ters
verb
intransitive
To gather or grow into bunches.
verb
transitive
To cause to grow or form into bunches.
Origin of cluster
Middle English
from
Old English
clyster
---
cluster

Noun
(plural clusters)
A group or bunch of several discrete items that are close to each other.

a cluster of islands

A cluster of flowers grew in the pot.

A number of individuals grouped together or collected in one place; a crowd; a mob.
(astronomy) A group of galaxies or stars that appear near each other.

The Pleiades cluster contains seven bright stars.

(phonetics) A group of consonants.

The word "scrub" begins with a cluster of three consonants.

(computing) A group of computers that work together.
(computing) A logical data storage unit containing one or more physical sectors (see block).
(statistics) A significant subset within a population.
(military) Set of bombs or mines.
(army) A small metal design that indicates that a medal has been awarded to the same person before.
Verb
(third-person singular simple present clusters, present participle clustering, simple past and past participle clustered)
(intransitive) To form a cluster or group.

The children clustered around the puppy.
Origin
From Middle English cluster, from Old English cluster, clyster ("cluster, bunch, branch"), from Proto-Germanic *klus-, *klas- ("to clump, lump together") + Proto-Germanic *-þrą (instrumental suffix), related to Low German Kluuster ("cluster"), Dutch dialectal klister ("cluster"), Swedish kluster ("cluster"), Icelandic klasi ("cluster; bunch of grapes").
---
cluster - Computer Definition
(1) Two or more systems working together. See clustering.
(2) Also called an "allocation unit" or "file allocation unit," it is a number of disk sectors treated as a unit. A cluster is the smallest unit of storage the operating system's file system can manage. That means if a 1KB file is stored in a system with a 32KB cluster (see table below), the 1KB file takes up 32KB of disk space. Following are the cluster sizes for the FAT file systems for hard drives. When FAT32 came out, drive sizes were minuscule by today's standards, and the reduction of cluster size from 16KB and 32KB to 4KB** saved a lot of disk space for small files. See FAT, FAT32 and lost cluster. Cluster Size FAT16 FAT32 Drive Size (1984) (1996) 0-128MB 2KB 128-256MB 4KB 256-512MB 8KB 512MB-1GB 16KB 4KB** 1-2GB 32KB 4KB** 1-8GB 4KB** 8-16GB 8KB 16-32GB 16KB 32GB + 32KB
---