bundle

bun·dle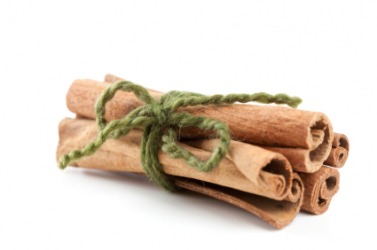 A bundle of cinnamon sticks.
noun
The definition of a bundle is a group of objects held together tightly.

An example of a bundle is a group of sticks tied together with heavy string.
verb
To bundle is defined as to tie or wrap together, or to dress warmly.

An example of to bundle is to tie up a package.
An example of to bundle is to put on two sweatshirts, a winter coat, gloves, a hat, a scarf and boots.
---
bundle
a number of things tied, wrapped, or otherwise held together
a package or parcel
a bunch, collection, or group

Slang

a large amount of money

Biol.

any of the strands of specialized cells that conduct fluids or add strength in higher plants
an anatomical unit consisting of a number of separate nerve fibers, muscles, etc. closely banded together
Origin of bundle
Middle English
bundel,
probably from Middle Dutch
bondel,
diminutive from
bond
from
binden,
bind
transitive verb
-·dled

,

-·dling
to make into a bundle; wrap or tie together
to offer together with a related product or service for sale at a package price: to bundle an Internet browser with a PC
to send hastily or without ceremony; hustle (away, off, out, or into)
to move or go hastily; bustle
to lie in the same bed with one's sweetheart without undressing: an old courting custom now practiced only by some Amish

Politics

to collect a number of campaign contributions from individual donors and deliver them as a single, large contribution
bundle up
to put on plenty of warm clothing
---
bundle
noun
A group of objects held together, as by tying or wrapping.
Something wrapped or tied up for carrying; a package.
Biology A cluster or strand of closely bound muscle or nerve fibers.
Botany A vascular bundle.
Informal

a. A large amount; a lot: had a bundle of fun at the dance.

b. A large sum of money: made a bundle selling real estate.
verb
bun·dled, bun·dling, bun·dles
verb
transitive
To tie, wrap, or gather together.
To dispatch or dispense of quickly and with little fuss; hustle: bundled the child off to school.
To dress (a person) warmly: bundled them up in winter clothes.
verb
intransitive
To hurry; hasten: The children came bundling in from outside.
To sleep in the same bed while fully clothed, a custom formerly practiced by engaged couples in New England and in Wales.
Phrasal Verbs:
bundle up
To dress oneself warmly.
Origin of bundle
Middle English
bundel
probably from
Middle Dutch
bondel
; see
bhendh-
in Indo-European roots.
Related Forms:
---
bundle

Verb
(third-person singular simple present bundles, present participle bundling, simple past and past participle bundled)
(intransitive) To prepare for departure; to set off in a hurry or without ceremony.
(intransitive) To dress warmly. Usually bundle up
(intransitive) To hurry.
(slang) To dogpile
(dated, intransitive) To sleep on the same bed without undressing.
Origin
From Middle Dutch bondel or Old English byndele. Compare bindle.
---
bundle - Computer Definition
(1) To sell hardware and software as a combined product or to combine several software packages for sale as a single unit. Contrast with unbundle. See bundled software and bundling.
(2) A collection of files that are treated as one. See APP file.
---