noun
The definition of bindle is a slang term for a bundle of bedding carried by a hobo.

A bundle of blankets and bedding carried by a homeless person is an example of a bindle.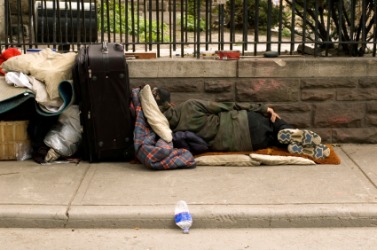 A homeless person with his bindle.
---
bindle
☆
noun
Slang
a bundle, as of bedding, carried by a hobo
Origin of bindle
probably ; from German
bündel,
bundle
---
bindle
Origin
Unknown; compare Old English bindele ("a binding, a tying"), and bundle.
Noun
(plural bindles)
(US and Canada slang) A bundle carried by a hobo (usually containing his possessions), often on a stick slung over the shoulder; a blanket roll.
Origin
Probably a corruption of bundle; perhaps influenced by bindle.
---