various
var·i·ous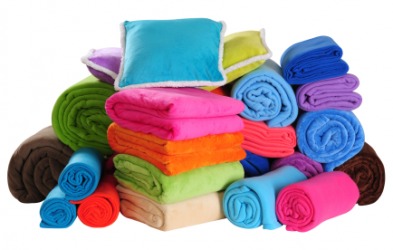 A pile of various blankets.
adjective
The definition of various is different or many kinds or many-sided.

An example of various is different types of blankets.
An example of various is someone with many types of skills.
---
various
differing one from another; of several kinds

several or many: found in various sections of the country
individual; distinct: bequests to the various heirs

many-sided; versatile: the various bounty of nature
characterized by variety; varied in nature or appearance

Obs.

changeable
Origin of various
Classical Latin
varius,
diverse, parti-colored: see vary
---
various
adjective
a. Of diverse kinds: unable to go for various reasons.

b. Unlike; different: flowers as various as the rose, the daisy, and the iris.

Being more than one; several: She spoke to various members of the club.
Varied in nature or character; not uniform: "The war with Scotland &ellipsis; was conducted feebly, and with various success" (David Hume).
pron.
(used with a pl. verb)
Usage Problem
Several different people or things.
Origin of various
From Latin
varius
.
Related Forms:
Usage Note:
The use of
various
as a pronoun is widely regarded as an error and continues to grate on many people's nerves. In 1967, 91 percent of the Usage Panel found
various
unacceptable as a pronoun, and in 1999, 87 percent disapproved of the sentence
Various of the committee members spoke out against the measure.
Resistance to this usage was somewhat eased when it was used for inanimate nouns and was not the subject of the sentence, with 70 percent of the Panel rejecting a sentence including the phrase
ownership of the lake and various of its tributaries.
---
various
Determiner
more than one indeterminate thing

Various books have been taken.
There are various ways to fix the problem.
You have broken various of the rules.
Adjective
(not comparable)
having a broad range (of different elements).

The reasons are various.
Origin
From Middle French varieux, from Latin varius ("manifold, diverse, various, party-colored, variegated, also changing, changeable, fickle, etc.")
---