teacher

teach·er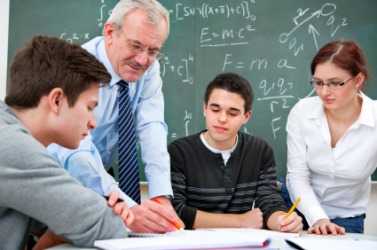 A math teacher with his students.
noun
The definition of a teacher is someone who helps others learn new things.

An example of a teacher is the person who taught you math.
---
teacher
a person who teaches, esp. as a profession; instructor
---
teacher
noun
One who teaches, especially one hired to teach.
Related Forms:
---
teacher

Noun
(plural teachers)
The index finger; the forefinger.
(Mormonism) The second highest office in the Aaronic priesthood, held by priesthood holders of at least the age of 14.
---