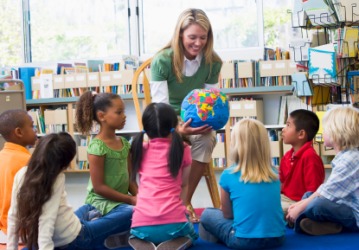 An educator of young children.
noun
The definition of an educator is a person who teaches, informs or inspires others.

A first-grade teacher who conducts classes at an elementary school is an example of an educator.
---
educator
a person whose work is to educate others; teacher
a specialist in the theories and methods of education
Origin of educator
Classical Latin
---
educator
noun
One trained in teaching; a teacher.

a. A specialist in the theory and practice of education.

b. An administrator of a school or an educational institution.
---
educator

Noun
(plural educators)
A person distinguished for his/her educational work
A person who, or a thing which, educates
A teacher
A person that accepts responsibility for the educating process and educates by supporting and assisting an educand.
---